Claims Software Dev., Science Trust join to spur 75 jobs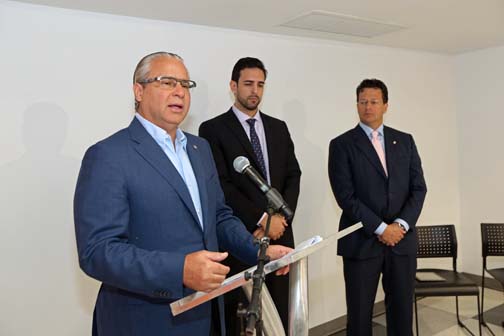 Puerto Rico Science, Technology and Research Trust officials announced Monday the signing of a collaborative agreement with Claim Software Development Inc. to create 75 new jobs for professionals dedicated to developing technologies in health informatics mainly for Puerto Rico, the U.S. mainland and Latin America.
"The Science Trust plays a pivotal role in the economic development of Puerto Rico. The global trend is increasingly toward the development of  economies based on science, technology and research," said Alberto Bacó, chairman of the agency's Trustee Board. "Today we prove this with the creation of 75 new direct jobs in the area of research and software programming."
CSD was founded in 2009 to develop software for the health care market in Puerto Rico and other countries. The company serves as a facilitator and mediator for health service providers in the process of validation, analysis and monitoring of health transactions in electronic formats covered by the Health Insurance Portability and Accountability Act of 1996, known as HIPAA.
"Our staff is committed to this through the support the Science Trust has given us through this strategic alliance. It leads us to positioning Puerto Rico as Latin America's health information technology hub," CSD President Severiano Lopez-Marrero said.
Through the agreement, the Science Trust will provide four office spaces to the company, which will create 75 new high-paying, direct jobs, mostly information systems developers. Of those jobs, 25 will be created immediately, and the balance will be transferred from India to Puerto Rico. The company will export technology created in Puerto Rico to Latin America, jumping on competitive advantages provided by the island's health system, CSD officials said.
As part of the contract requirements, the company must prepare and submit progress reports documenting the efforts and advances the company has made to comply with the terms of the agreement.
Finally, CSD and the Science Trust will create a school to train future information systems developers and specialize them in the area of health.
"Health remains one of the biggest growth areas in our economy and we want to help prepare tomorrow's professionals," said López-Marrero.