Columbia Central U students may pursue IoT internships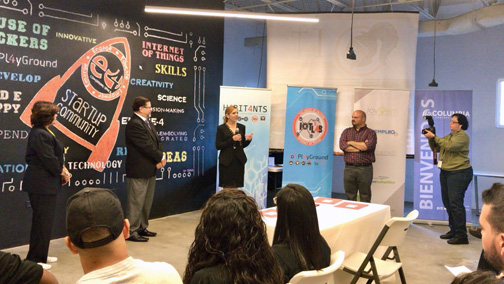 Columbia Central University joined the announcement by Engine-4 and the Department of Economic Development on an alliance that presents job opportunities for technology students in the field of the "Internet of Things" (IoT.)
Students enrolled in the university's technology courses will have the opportunity to apply to be part of the 30 people selected for this internship, the college announced.
The internship program, identified as "Habit4nts," emerges as a collaboration between the Department of Economic Development, the Puerto Rico Industrial Development Co., Engine-4 and universities such as Columbia.
Its main objective is to train and integrate young people into the field of IoT, machine learning and artificial intelligence, and consists of 520 hours of paid work.
"We're proud that our technology students may have the opportunity to apply for this great work experience opportunity," said Angel Quiñones, vice president of communications and marketing at Columbia.
"Undoubtedly, it will help them continue to excel in the industry and increase their growth opportunities in the field of IoT," he said, adding the initiative is the first of many may arise through the partnership between the University and Engine-4.
The recruitment process has already begun for the 30 spaces available for the first phase of the project which will integrate electronics and Computer Science students.