Congressman blasts FDA for lax oversight of J&J's P.R. plants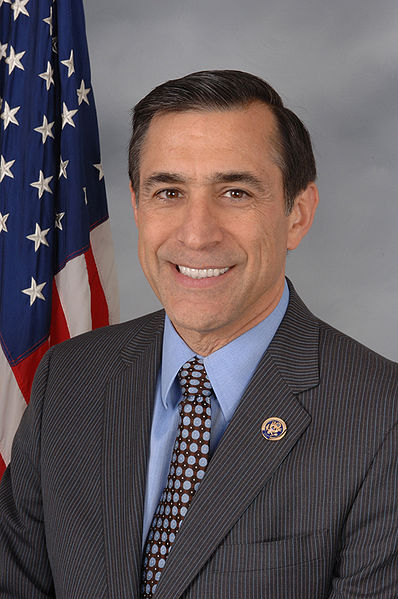 The head of the U.S House of Representatives Oversight Committee, Rep. Darrell Issa (R-Calif.), recently blasted the U.S. Food & Drug Administration for failing to properly monitor Johnson & Johnson's McNeil unit in Las Piedras, which last year got into trouble for production flaws that led to massive recalls.
In a letter to FDA Commissioner Margaret Hamburg, Issa, who was on the island last week, chastised the agency for neither having visited the problem plant since September, nor reviewing J&J's progress at complying with a consent decree agreed upon in March through which it agreed with the federal government to adhere to a strict timetable to bring its facilities in Las Piedras into compliance.
The controversy relates to FDA inspections at three J&J facilities, including the local complex, conducted from 2009 to 2010 that found violations of the Federal Food, Drug, and Cosmetic Act. Manufacturing deficiencies at McNeil's facilities have resulted in several extensive recalls, including an April 30, 2010, recall of lots of several liquid products such as children's Tylenol, Motrin, Zyrtec, and Benadryl products. In January 2010, the FDA issued a warning letter to McNeil's Consumer Healthcare Division regarding violations identified at McNeil's Las Piedras facility.
The decree requires McNeil to destroy all drugs under its control that have been recalled from the Fort Washington, Las Piedras, and Lancaster facilities since December 2009.
The result of those investigations prompted the House Oversight Committee to launch its own probe into the FDA's responsibilities and its regulatory work on an island with one of the world's highest concentrations of drug makers.
During his visit to Puerto Rico, Issa met with local FDA officials, including District Director Maridalia Torres, and reportedly did not like what he heard, according to published reports.
"During our meeting, District Director Torres confirmed that neither she nor her staff had visited the McNeil plant … since September 2010," Issa fired off in his letter to Hamburg. "Moreover, Ms. Torres and her staff have not even reviewed the corrective actions undertaken by McNeil and have instead relied on a third-party compliance officer employed by McNeil to provide them with information."
Torres, he said, justified the Puerto Rico FDA's office laxity to a lack of personnel.
"I find this excuse deeply troubling and inconsistent with the resources made available to the FDA in the legal consent decree," he said.
Issa, along with several other lawmakers, said during Congressional public hearings last year that the FDA mishandled J&J's recalls and that the agency did not take enough of an initiative to dig into the company's quality issues.