CPA Society hosts seminar on 'art' of fraud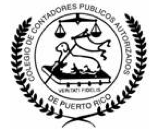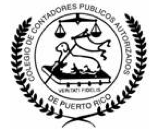 Considering that financial fraud is seemingly becoming more sophisticated with each passing day, The CPA Society of Puerto Rico will host a daylong seminar Dec. 8 to discuss the most recent cases and present tools to prevent, control and manage it if it happens again.
"Fraud is an issue that has been booming recently due to the high incidence of white collar crime on the island," said CPA Society President Denisse Flores-Caldera. "In our commitment to Puerto Rico's economic welfare we're hosting this forum to discuss updated information and security measures."
The group of professionals to discuss the fraud-related investigative process, available insurance, forensic investigation techniques and the economic impact of fraud includes: CPA Eduardo González-Green of the Aquino, De Córdova, Alfaro & Co., LLP firm; CPA Hugo Burgos Sánchez of RSM ROC & Co.; CPA Luis A. Martínez Renta of Zayas Morazzani & Co.; and independent CPA Amanda Capó Rosselló. Attorneys Osvaldo Carlo and Milton Méndez Falcón, as well as Félix García of the Ikon Group will also be on hand for the discussion.
The forum will run from 8:45 a.m. to 5 p.m., at the Conrad San Juan Condado Plaza hotel.