CPA's to host talk on impact of debt restructuring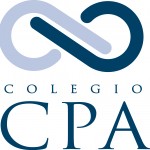 The Puerto Rico Society of Certified Public Accountants will host a seminar on how the island's economic scenario will affect the insurance sector, which is expected to take a hit from the government's debt restructuring process.
The seminar entitled "Impact of Puerto Rico's debt restructuring on the insurance industry," will take place Thursday from 8:30 a.m. to noon at the CPA's headquarters in Hato Rey. Speakers will discuss the issue of current STAT and GAAP accounting pronouncements for investments for the fiscal year-end. Brian J. Battle and Charlie M. Carpenter, director y vice president, respectively, of Performance Trust Capital Partners, LLC and CPAs Gian C. Cartagena-Lausell y Luis Pérez, senior manager and partner, respectively, of KPMG will head the workshop.
For reservations and more information: 787-622-0900 or through www.colegiocpa.com.