AT&T creates website to help locate family, friends in PR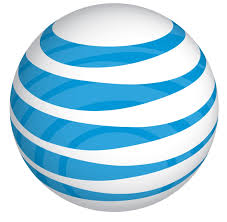 More than 7,250 people have signed up to a website wireless carrier AT&T has set up that allows anyone stateside (regardless of carrier) to register the cell phone number of a family member or friend who is an AT&T wireless customer in Puerto Rico.
When the Puerto Rico-based customer's cell phone connects to AT&T's network in Puerto Rico, the customer will be notified that their family or friends in the U.S. have been trying to contact them.
The family member or friend who registered will also be notified through email when additional service in Puerto Rico has been restored.
"We are committed to the restoration and recovery efforts for the people of Puerto Rico. With this website we are helping them reach family and friends in the U.S. as services restore," AT&T Communications CEO John Donovan said. "Critical help has been arriving this weekend and more is on the way."
Donovan went with one of the relief flights into San Juan this week to help assess damage and develop the recovery plans.
The initial flights carried more than 20 generators to help restore communications, bottled water, food supplies and personnel. Satellite devices to support first responders in the hardest hit areas were also brought in, with hundreds more devices on the way.
More flights and ships carrying communications equipment and supplies arrived Monday and will continue to come in during coming days.
Significant storm damage, power outages and flooding interrupted service throughout the region. AT&T has an action plan and is working to restore and maintain service where needed. Staging areas are set up and teams are in place to start deploying equipment as it arrives.
The carrier is also focused on network restoration in the U.S. Virgin Islands and will begin bringing additional resources there. It already has a portable cell site setup near the airport on St. Thomas, and will set up a number of them in the San Juan area as soon as possible, the carrier confirmed.
Running from Sept. 20-29 AT&T will automatically issue credits and waive additional fees to give unlimited data, talk and texts to wireless customers and unlimited talk and texts to AT&T Prepaid customers in Puerto Rico and the USVI.
"We're also extending payment dates for impacted AT&T Prepaid customers with voice and text service through Sept. 29," the carrier noted.