Op-Ed: The development of new export sectors in Puerto Rico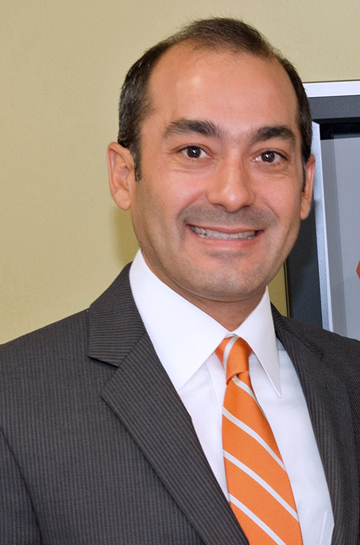 The economic challenges Puerto Rico has been facing for over a decade now (and the fact that during that time Latin America has experienced an historic growth in which many of us did not participate) remain the thorn in the side of local enterprises, which titanically still hold together much of our economy.
While it is true that the loss or emigrations of the island's most educated and productive people is reason for concern, we should not confuse this phenomenon with the carefully planned export of our talents to other countries, including those with greater development than ours.
That "export" is the most important tool of trade we have right now to help local enterprises grow and expand beyond our shores.
For this massive emigration we can point to a multiplicity of factors — economic, political, idiosyncratic, and social — that influence the environment in which our firms operate and largely determine the possibility of generating new business opportunities. But it is not the same random emigration as to "export" our talent in a strategic way.
It's nothing new that numerous studies have shown that export growth has a strong impact on developing countries. But in Puerto Rico we export very little, and what we have really in abundance to export is highly trained and educated talent.
If the business sector in Puerto Rico begins to expand its services or products (in our particular case, technology services) and use cutting edge talent that is then "borrowed," but keep producing for local firms while they benefit from economies that are in full growth, expose our talents to globalization and help grow our local businesses, then we all win.
A specific example: our firm Fusionworks, opened offices in Florida and Mexico and we are doing business in Panama, Dominican Republic and Guatemala, to name a few markets. We've helped boost medical tourism projects, planning and performance management.
Mexico, Brazil and Argentina are the three largest Latin American economies (collectively account for more than 70 percent of the gross product of the region). Mexico, in turn, offers an interesting case study because of the potential it has to export its products to the United States with preferential rate and the need of advanced technological tools to make their processes more efficient. That's where we saw a business opportunity and took it.
In the Mexican market we work the Prophix solution, software that facilitates budgeting, planning, reporting, consolidation and financial and statistical analysis. Prophix Software, a Canadian company, awarded Fusionworks with representation of their products, not only in Mexico, but Central America, including Florida and Puerto Rico. The export of technology to provide business intelligence allows us to expand the markets in which our products and services are used, leading to growth and the strengthening of our economy.
On the other hand, exporting qualified local talent (which keeps working for our local firm) is a way for them to acquire knowledge through contact with other forms of production organization, other business strategies with new technological needs, and new trends in other consumer markets that require us to be more efficient.
Why does a company decide to invest its resources to explore new opportunities? How do they select those markets outside their borders? What role does the private sector play to grow but also help strengthen the local economy? What actions can the public sector take to promote and stimulate this process? These are all questions that must be considered in a profound way.
The public sector has an important role as direct and indirect promoter of the development of exports efforts by removing obstacles to development, providing valuable information, supporting research, among others. The successful expansion of local enterprises depends largely on the dialogue and collaboration that occurs between the public and private sectors. This facilitates the design of programs and strategies targeted to the needs of companies. This is where the Puerto Rico government could add more value to local companies since our growth is their growth.
In recent years, the software industry and services (SIS) has been one of the most dynamic on a global scale. In terms of the composition of the global market, along with Europe and Japan, the United States is the largest producer and consumer of SIS (50 percent of the world market). It is in this global competition where we must insert ourselves with all the talent and solutions we create and work.
The task of supporting our native industries that in turn contribute to the economic development of Puerto Rico requires a proactive dynamic that accepts change as a constant. Industries, driven by technology, are constantly changing and evolving. It is an opportunity as entrepreneurs and as an island that we cannot afford to ignore.