Dish Network interested in partnering with T-Mobile, if AT&T deal falls through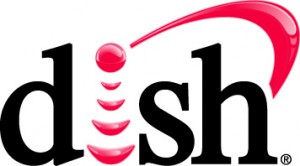 As AT&T's proposed acquisition of rival T-Mobile USA virtually unraveled Monday after a federal judge granted a request to delay the U.S. Department of Justice's antitrust case, an unlikely third party announced its interest in partnering with the latter carrier if the deal ultimately falls through, Bloomberg reported.
On Monday, New York-based Dish Network Corp. CEO Joseph Clayton said his company — which has picked up quite a bit of spectrum assets through the acquisitions of DBSD North America Inc. and Terrestar Networks Inc. — would be interested in merging its network with T-Mobile or another wireless carrier to create a strong competitor to take AT&T and Verizon head-on.
The issue of a lack of spectrum has been top-of-mind for both AT&T and T-Mobile, as customers consume higher amounts of data as smartphones take over the wireless market.
Clayton also suggested the possibility of partnering with Sprint Nextel Corp or Clearwater Corp., if T-Mobile were not an option, Bloomberg said. Ultimately, any transaction involving wireless carriers would have to go through the Federal Communications Commission, which strongly opposed the AT&T/T-Mobile merger.
Dish has also opposed the merger, saying it would hurt competition.
"We're not interested in making money on selling our spectrum," said Clayton in the interview Bloomberg cited. "We want to use it to create a national wireless network, video, voice and data. We've got expertise in satellite-TV, and we will in satellite broadband. The voice part, we'll need some help with."
Another avenue Dish could take would be to pick up assets from either AT&T or T-Mobile, if they were required to divest spectrum to be able to move forward with the deal that is now stalled in a Washington, D.C.-based court.
"We feel if the AT&T-T-Mobile deal goes through, we win," Bloomberg cited Clayton as saying. "If it doesn't go through, we still win."
While AT&T Spokesman Brad Burns declined to comment, Andrea Fuschs, a spokeswoman for Deutsche Telecom, T-Mobile USA's parent, said nothing related to Dish Network is on the table.
"Deutsche Telekom is pursuing the AT&T deal," he told Bloomberg. "There is no plan B."
His statements preceded what took place in court Monday, when AT&T and the DOJ agreed to put a hold on the antitrust hearing slated to take place in February, a move industry experts are seeing as the end of the road for the merger. AT&T has until Jan. 12 to submit a report telling the court and the agency what its plans are for the deal.