DTOP set to boost Urban Train ridership via new service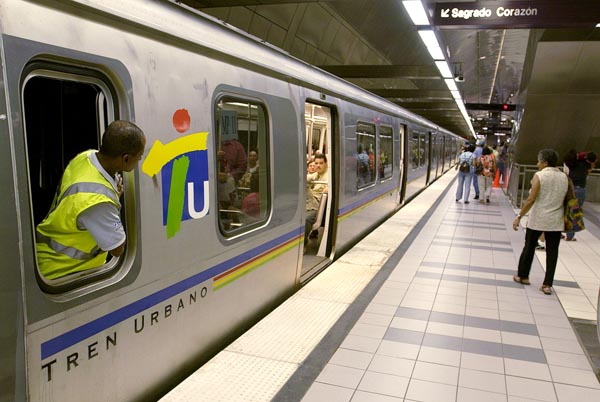 The Department of Transportation and Public Works is expected to make an announcement in coming weeks about its plans to kick off a service to connect people from areas lacking bus service with Urban Train stations, this media outlet learned.
The $2.3 billion Urban Train — the troubled mass transportation system that has been connecting San Juan and Bayamón since 2005 — can use all the help it can get. The new service could be similar to the one announced for Plaza Las Américas, which will begin ferrying people between the mall and Hato Rey starting next week.
Operating at a deficit, the system moves 45,000 passengers daily and generates only $8 million in yearly revenue. It costs $80 million to $90 million to operate the system.
Edgar Rodríguez Perez, assistant executive director of the Urban Train, said efforts to attract more commercial tenants at the 16 stations along the route, a badly needed source of income for the train operation, are beginning to pay off.
Subway, which just inaugurated a store at the Martinez Nadal station, is interested in opening two more stores (possibly at the Sagrado Corazón and San Francisco stations) while a copy service outfit is considering opening a store at either the University or Río Piedras station, he said.
A third possibility is a franchise operation that is looking into opening coffee kiosks.
Meanwhile, a new bus rapid transit system known as Metro Urbano that links Toa Baja with the Urban Train station in Bayamón has exceeded its expectations, according to Rodríguez. The buses run along a special lane along PR-22 designated as an exclusive "dynamic toll road."
He said when the service began operating last October, on a free basis, it was estimated that it would carry around 500 people per day. Instead, the service is actually moving an average of 920 passengers daily, or "nearly double the amount," he said.
By next year, the service will no longer be free for users and 10 buses, including eight 42-feet-long and two 60-feet-long buses, will be plying the route. Right now, only four are in service.