Dulzura Borincana expands to int'l markets with its typical candies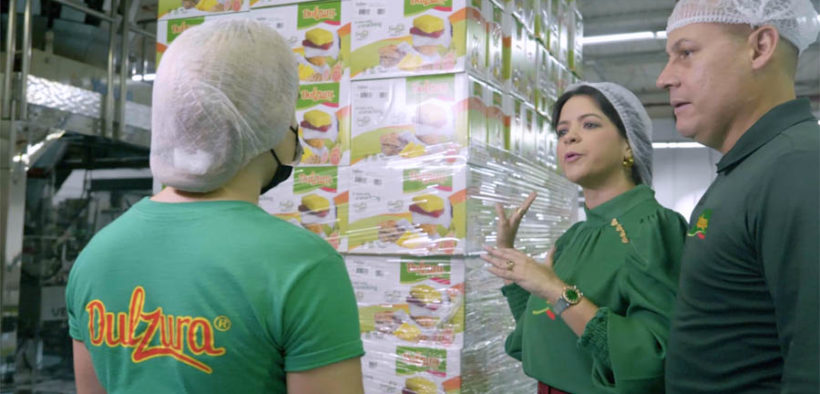 Tropical snack brand Dulzura Borincana has expanded its market reach by selling Puerto Rican typical candies and a variety of candy-fused products to Colombia, El Salvador, Guatemala, Aruba, St. Thomas, Tobago, Curacao, Bonaire, and Jamaica, as they celebrate their 25th anniversary.
Dulzura produces annually approximately 70 million snack units in its 50,000 square feet manufacturing plant in Moca, where they employee 50 people, and are making an investment of more than $1 million for new machinery.
"This is the most significant step we have taken in Dulzura, and it has not been an easy task, because to export a product like ours, we had to train ourselves in the subject of export itself and understand through its study, the markets where we wanted to insert ourselves," said Carlos Rivera, president of Dulzura.
"We have always stood out for innovation and by the year 2000 we began to enter Mr. Special chains in the western area, we began to go to international market events, and we began to look at opportunities outside of Puerto Rico," said Carmen Ríos, vice president of Dulzura.
The company started exporting its products to other stores in 2008 with Marshalls, and currently also export to Burlington, TJ Maxx, Ross and more than 600 Walmarts in the US mainland, as well as 4,000 points of sales with their four distributors in Tennessee, Florida, New Jersey, and Maryland.
"Carlos and I started in 1998, when had a small factory of 500 square feet, and only three products were made: coconut snacks, sesame and "marrayo," which only sold to local businesses in the western area such as Moca, Aguadilla and Aguada," said Ríos.
"From there we started the adventure together and we had nothing, no economic resources, only a dream and Carlos has always been a very visionary person," said Ríos.
Dulzura is the first Puerto Rican company to enter the snacks market, with the presentation of its variety of seeds and nuts crunchy healthy bars, which are exported to the US mainland, the US Virgin Islands, and the rest of the Caribbean.
"We aspire for this company to become the largest tropical snack company in Puerto Rico and the Caribbean, and that the whole world knows what we do, our flavors," said Ríos.
"During this journey we inserted ourselves in certifications of international caliber, such as the seal of Non-GMO Verified to offer quality guarantees to an audience composed of increasingly demanding customers," said Ríos.
The local candy brand, with more than 60 products that sale across Puerto Rico in supermarkets, gas stations and pharmacies, also partakes in social awareness, like any initiative that supports cancer patients, because Rivera is a cancer survivor, Ríos explained.
"Having successfully entered the snack market and being able to export them is undoubtedly the most important step for us as a Puerto Rican industry," said Rivera.
"It is of immense satisfaction to see that the work done for more than two decades has not been in vain and has benefited all of us who work here," said Rivera.
"Thanks to this expansion, our company has increased the workforce by 10% and knowing that we impact the lives of each of those families is a source of pride for us and should be for Puerto Rico," added Rivera.