EPA: 11% fewer toxins released into Puerto Rico land, air, water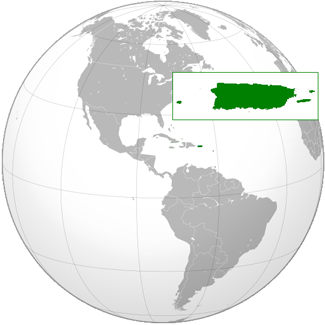 The annual U.S. Environmental Protection Agency report on the amount of toxic chemicals released to the land, air and water by industrial facilities in 2011 showed an 11 percent decrease for Puerto Rico over the past reporting year.
The "Toxics Release Inventory" report issued today by the EPA covered 114 Puerto Rico facilities that are required to report their releases to the EPA. Total releases to land, air and water by these facilities decreased from about 5.3 million pounds in 2010 to about 4.7 million pounds in 2011.
"This report informs the public about the types of pollution in our communities and where they come from," said Judith A. Enck, EPA Regional Administrator. "It is an invaluable tool that we all can use to better understand pollution problems and guide actions to protect health and the environment. The data is a stark reminder that we need to work toward preventing pollution at its source."
A major factor in the reduction was a 10 percent decrease in total air releases in Puerto Rico from 2010 to 2011. These included releases of sulfuric acid aerosols at power plants, the agency said.
The likely reasons for these decreases include a shift to lower sulfur-containing fuel oil, the increased use of natural gas to generate electricity and the installation of control technologies over the past several years.
Since 1988, "Toxic Release Inventory" data has been provided to the public annually to help people learn more about the chemicals present in their local environment and gauge environmental trends over time.
The inventory contains the most comprehensive information about chemicals released into the environment reported annually by certain industries and federal facilities. Most of these facilities have permits issued under federal regulations that set limits on the amount of chemicals that they are allowed to release into the air, water or land.
Facilities must report their toxic chemical releases by July 1 of each year. The EPA made a preliminary set of data for 2011 available on July 31, 2012. Nationally, over 20,000 facilities reported on approximately 682 chemicals and chemical categories for calendar year 2011.