Executive appointments at tax firm, hotels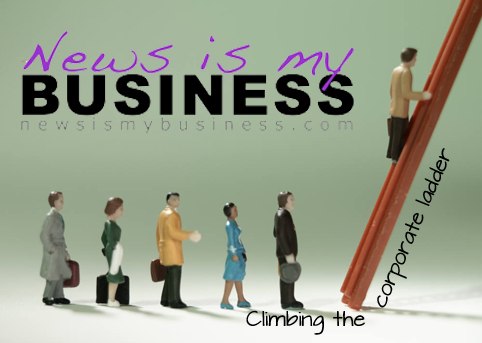 New managing partner in Kevane Grant Thornton
Kevane Grant Thornton recently appointed Luis Carlos Marcano as the new managing partner.
Marcano has more than 26 years of experience in public accounting and business development in Kevane Grant Thornton, a firm he joined in 1988. Besides being a Certified Public Accountant, he is certified as Internal Auditor, as Hospitality Auditor Expert, and as Management Auditor. He is also authorized to practice professional services in the U.S. Virgin Islands.
Marcano succeeds Miguel Ocasio, who retired after 37 years of continuous activity in the firm. Ocasio has been instrumental in the recent success of the Puerto Rico firm, closing his tenure with a crucial integration with a local firm strengthening the service offerings particularly in advisory and tax.
St. Regis Bahía Beach Resort appoints executives
The St. Regis Bahia Beach Resort announced the appointment of Tiago Sarmento as Hotel Manager. In his new role, Sarmento will oversee daily operations and activate strategy on the ground. Previously, Sarmento served as the director of sales and marketing for the property.
Sarmento has applied his vast experience in the industry to propel The St. Regis Bahia Beach Resort to new heights. Under his supervision, the property's Starvoice engagement score rose from 87 to 97 points and exceeded the past year's total revenue by 11.9 percent.
Sarmento has a long history of excellence in the luxury hospitality sphere and has held DOSM positions at The St. Regis Tianjin, The St. Regis Mexico City and at Hotel Marqués de Riscal, a Luxury Collection property, in addition to roles with the Sheraton and the Westin hotels internationally. Sarmento attended Glion Hotel School in Switzerland, graduating with a Bachelor's Degree in International Hospitality Management, and has a command of six languages.
"Tiago has become an invaluable member of The St. Regis Bahia Beach Resort team and we are proud to now have him as Hotel Manager. Tiago will surely continue to excel in this new position and we are looking forward to the tremendous contributions he will make," said General Manager of The St. Regis Bahía Beach Resort, Terry Bechtold.
Meanwhile, the property also announced the appointment of Dawn Parisi as director of sales and marketing. In her new position, Parisi will oversee group and leisure sales initiatives, marketing and advertising activities.
Parisi is an industry veteran and embarks upon this new role in tandem with her responsibilities as the area director of sales & marketing for Starwood Hotels and Resorts Caribbean Resorts. Her excellence as area director, including successfully planning and executing a $50 million transformation and repositioning of The Westin St. John Resort & Villas, lends to Parisi being a natural selection to join The St. Regis Bahia Beach Resort family, the hotels' management said.
"We are delighted to have Dawn Parisi join our team as the director of sales and marketing," Bechtold said. "Dawn has a proven track record of success and we look forward to a mutually beneficial and productive relationship."
Prior to her time as the Area DOSM for The Westin St. John Resort & Villas and Caribbean Cluster, Parisi held positions as the director of sales and marketing, new builds and transitions for Starwood Hotels & Resorts, complex director of sales and marketing for W Hotels of New York City and sales and marketing positions for the Hilton Hotels Corporation, and Bristol Hotels and Resorts.
DoubleTree by Hilton San Juan announces promotions
Yodil Cabán, general manager of the DoubleTree By Hilton San Juan at Gallery Plaza recently announced several executive promotions, namely of Denise Santos to hotel manager, Lisandra Alicea as director of sales and marketing, Ildefonso Figueroa as food and beverage director and Patrick Dawson as executive chef.
For the past three and a half years, Santos worked as director of sales and marketing for the DoubleTree by Hilton San Juan. She has a degree in hotel management and entered the industry in 1998. Meanwhile, Alicea moved up from senior sales manager, a position she held since 2009 at the DoubleTree by Hilton San Juan. She holds a degree in business management and has been involved in the hotel industry for more than 18 years.
For his part, Figueroa moved up from his position as food and beverage division manager, a position he held since 2012. Finally, Dawson brings with him vast experience in the food industry as well as the DoubleTree by Hilton chain.