FEMA allocates $21.4M for Puerto Rican medical facilities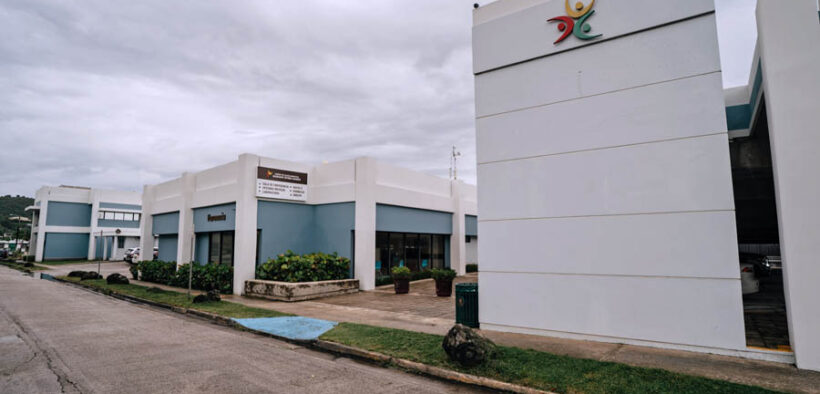 The Federal Emergency Management Agency (FEMA) has announced an allocation of nearly $21.4 million to repair several medical facilities in Puerto Rico.
José Baquero, the federal disaster recovery coordinator, emphasized the importance of these funds for the diagnostic and treatment centers, called CDTs locally. 
"In addition to serving the primary health needs of Puerto Ricans, the CDTs relieve hospital emergency rooms. As we repair more medical facilities, we strengthen and support stability for this type of service on the island," Baquero stated.
Cayey Municipal Hospital, one of the beneficiaries, is nearing its final reconstruction phase. Jayson Pérez Rivera, the hospital's administrator, noted that the institution employs 61 people and serves around 3,500 people monthly from various communities.
The institution is equipped with an emergency room, laboratory, X-ray facility and pharmacy, and has an emergency medical corps. Additionally, it offers services in general and internal medicine, psychiatry, audiology, ophthalmology, oncology, as well as a radiotherapy and surgical center."
The hospital is set to use its approved funds of nearly $3.2 million to replace air conditioning units, remediate mold damage, and install an emergency generator, with additional focus on equipment waterproofing and anchoring.
Highlighting the significance of the hospital post-Hurricane María, Pérez Rivera said that offering services to the communities was "a lesson in solidarity and empathy with our neighbor" that allowed them to get through the entire work operation. "For me, repairing and preserving this institution is a priority and is meaningful. It protects, supports and watches over the health of our people, its communities and visitors from neighboring towns, all equally."
The municipality received approval for nearly $3.2 million to replace multiple air conditioning units, remediate mold damage and install an emergency generator. The waterproofing and anchoring of equipment are part of the mitigation measures.
On the other hand, residents and neighbors of the municipality of Yabucoa will see repairs to the CDT on Saturnio Rodríguez Street after the allocation of over $4.2 million from FEMA. The mayor of Yabucoa, Rafael Surillo Ruiz, explained that, although operating the health center during and after the cyclone was a great challenge, the CDT continued to offer services to the community and even served as the Emergency Operations Center.
Yabucoa's CDT on Saturnio Rodríguez Street is also receiving more than $4.2 million from FEMA. Mayor Rafael Surillo Ruiz emphasized the center's role during and post-Hurricane María.
For the mayor, "this is the main project. To be able to repair it and create a strong structure that can serve as a shelter and provide 24-hour services because, for us, this is the only hospital we have nearby. It is important that we can keep it functioning in difficult times" such as in the aftermath of significant weather events.
Meanwhile, the CDT on Corchado Avenue in Canóvanas already has the necessary funds to repair its structure and once again serve patients from the town, as well as residents of Carolina, Fajardo, Loíza and Río Grande. Over $7.8 million from the agency will go to repair this center, which served some 3,000 patients a month before Hurricane María hit.
In Canóvanas, the CDT on Corchado Avenue will receive more than $7.8 million for renovations, having served nearly 3,000 patients monthly before Hurricane María. The funds will go into mitigation measures to have a resilient structure by installing storm-resistant windows and doors; sealing the roof, to which equipment will be anchored; and installing concrete block walls inside the building to prevent filtration.
The federal agency also allocated almost $6.2 million for repairs to the CDT in the Montones neighborhood of Las Piedras. The work for this facility will address roof leaks and lighting system repairs, as well as the installation of air conditioners and acoustic ceilings, among other work.
FEMA said it has awarded more than $31 billion for nearly 10,800 Public Assistance projects aimed at rebuilding a more resilient Puerto Rico after the historic and devastating 2017 hurricanes.