Burlington Stores to reopen Canóvanas store this week, 5 more in '18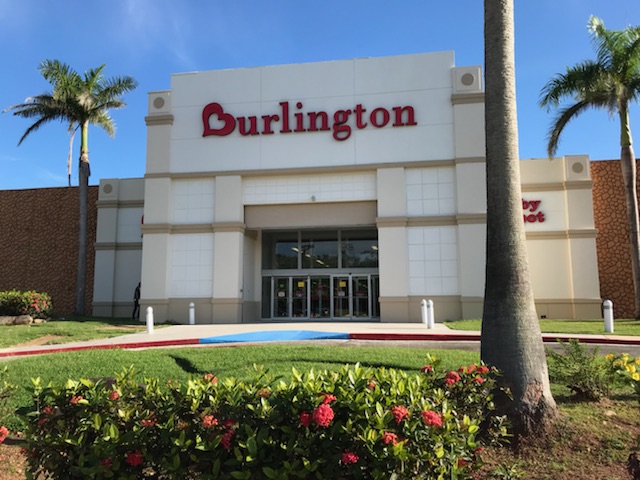 Burlington Stores announced it will re-open its Canóvanas store April 6, six months after Hurricane María caused severe damage to it, as well as to the retailer's 10 other Puerto Rico locations.
This store, located in The Outlet Mall, Route 66, in Canóvanas will join its five open locations – Bayamon (2), Cayey, and Ponce (2).  Burlington plans to re-open its remaining Puerto Rico stores in Manati, Caguas (2), San Juan, and Humacao, all throughout this year.
At the Canovanas grand re-opening ceremony, Burlington will also announce donations of more than $370,000 to local organizations in Puerto Rico.
After Hurricane María devastated much of Puerto Rico, several Burlington stores were able to quickly re-open, allowing the retailer to retain 260 associates within these open locations.
Now with the re-opening of the Canovanas store, the retailer said it is able to bring back 48 associates who were working in this location prior to the hurricane and hire 49 new associates, bringing the current total number of associates in Puerto Rico to more than 350.
By the end of the year, Burlington hopes to hire another 400 associates to support the remaining stores yet to open, bringing the total to 750 Burlington associates.
"We are excited to re-open our Canovanas store, further demonstrating Burlington's commitment to the residents of Puerto Rico," said Tom Kingsbury, president of Burlington Stores.
"With this store re-opening, we now have six of our stores open on the island, and plan to re-open all of our remaining locations throughout this year. We are also pleased to donate funds to organizations in Puerto Rico to help residents get the supplies they need to rebuild," he added.