FEMA allocates $4.3M to repair Luis Muñoz Rivera Park, Arecibo nursery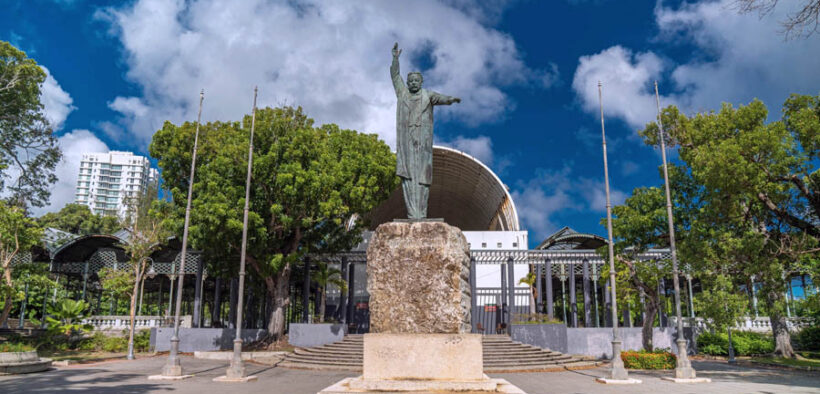 The Luis Muñoz Rivera Park, a gateway to Old San Juan, is one of the facilities that received the most recent allocations from the Federal Emergency Management Agency (FEMA) for the Department of Natural and Environmental Resources (DNER) structures.
FEMA allocated nearly $4.3 million to the park, which is in the historic district of Puerta de Tierra and listed on the National Register of Historic Places. The park is a hub of community engagement and welcomes more than 5,000 visitors a week for workouts, birthday parties, meetings, seminars, photo sessions and other activities
"We continue approving millions in federal funds to rebuild the country, and we don't forget about the areas that lead to family enjoyment, and the environmental preservation of the island, among other benefits," said FEMA's federal disaster recovery coordinator, José G. Baquero.
The agency's funds have already facilitated the completion of painting and the replacement of light poles, switches, a panel box, and the water fountain in the park. Pending work includes repairing the playground, sound system and other electrical components, along with refurbishments to the historic towers and bell.
Due to the significance of historic preservation, the park's roof, walls, concrete frames for tree trellis, balusters and decorative park benches will also be restored, the agency noted.
A second FEMA allocation to the DNER will aid in the reconstruction of the Cambalache Plant Nursery in Arecibo, Puerto Rico's largest center for the production and distribution of native and lumber trees. Nearly $631,000 will be directed towards repairs to the main office, potting facilities and chemical storage, among other areas.
The nursery cultivates a variety of native and endemic plants and trees, such as native oak, mata buey, ausubo and mahogany, supporting Puerto Rico's rural urban and watershed reforestation projects. In turn, this contributes to biodiversity preservation, erosion control, and increased resilience to weather events.
Manuel Laboy, executive director of the Central Office for Recovery, Reconstruction and Resiliency, stated that the DNER is in the bidding process for a design leading to the reconstruction of Luis Muñoz Rivera Park.
He added that the project has received an advance of $1,072,332 through the Working Capital Advance pilot program to start the work.