Financial planning key to avoiding individual, family money woes
In uncertain times such as the present, when economic stability is not a given, it is up to individuals and families to take responsibility for their financial planning to achieve short- and long-term peace of mind, field professionals recommend.
"Based on the reality we live today, we can clearly see the importance of planning and the positive results it can have, especially in the case of our finances, if we act proactively and avoid being reactive," said Fernando López, general agent of MassMutual Puerto Rico, a company operating for the benefit of its policyholders, who in turn are the company's owners. "As we've seen, an economic crisis can arise at both global and personal levels."
Financial planning calls for laying out strategies to cover short- and long-term needs. The plan should include considerations for cash flow, debt and risk management, as well as retirement planning and estate protection, among other aspects. While all of this can be a "do-it-yourself" project, it is not unusual to rely on a professional financial planning firm to lend a hand.
According to online site Financial Planning Tips, a future financial strategy calls for starting with establishing long-term goals, which usually differ from case to case.
"Creating a strategy to manage your cash flow and your debt levels more proactively is usually a healthy place to begin, as you'll find you often have far more disposable income to work with once your consumer debts are under control," the personal finance site offers. "Effective tax planning strategies are also a key in making sure your cash flow is as structured as possible and preventing financial planning mistakes."
Once debts are under control, more cash flow becomes available that can be put toward achieving wealth creation and meeting savings goals.
"To make sure you reach the goals you've set for your future, a financial plan should incorporate ways to help you work toward the outcome you want. Sometimes this can mean learning to put aside some of your regular income now so that you can benefit from it in the future," FPT says. "Many people cringe at this idea, but there are plenty of benefits to allocating your money to create a stronger financial future now."
Sticking to the plan
Once a financial plan is put in place, participating individuals or families involved must commit to following it, to make the most of it. If discipline is not guaranteed, then turning to an automated direct debit system with lenders, banks and credit companies may be the best option toward success.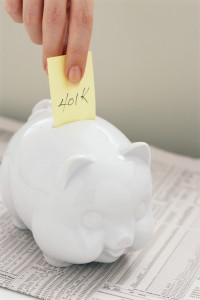 "You might even find that it's possible to invest small amounts of money, from as little as $100 a month, into mutual funds by automated direct debit agreement with some companies," FTP suggests. "This can help you to continue growing your investment portfolio on a regular basis without having to worry about remembering when to deposit funds."
Professional financial planners, such as MassMutual, are one of a handful of local companies that offer one-on-one services to customers looking for more personalized guidance.
The representative always takes into account possible needs such as planning for business succession, retirement planning, protection of a portion of income lost due to incapacity or injury, long term care and personal planning, among other aspects, López said.
"Risk management in a timely manner is an indicative factor of a future with fewer worries," he said. "We all run risks at each stage of our lives as a result of the unexpected, such as disability, a lack of planning for a future that edges closer to retirement age, as well as the financial health of a family in case of death, among other situations."