FirstMortgage strengthens housing market position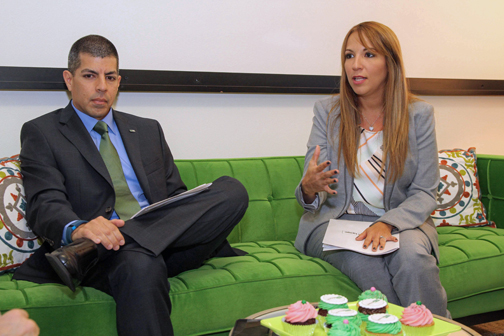 While Puerto Rico's mortgage market has seen a serious decline of about 50 percent since 2007, FirstMortgage has sought to maintain its position by implementing a few strategies, including zeroing-in on towns outside the San Juan metropolitan area.
During 2015, FirstMortgage increased production by 32 percent when compared to the prior year's results. At present, the First Bancorp subsidiary ranks second within the island's mortgage industry, said Luzmarie Vélez-Miro, senior vice president and Sales and Production director at FirstMortgage.
"This outcome confirms that the efforts and strategies we are pursuing will continue to bear fruit. Although the market itself has been declining, FirstMortgage has increased its market share and is steadily satisfying our clients' home mortgage financing needs," she said.
FirstMortgage has strengthened its customer service efficiency by re-engineering its processes and generating new products, which in turn brought changes and expected improvements in its line of business and the evolution of its work culture, said Vélez.
"This new culture, coupled with the ability to identify our customers' needs, has led us to hold a solid position in the mortgage market," she added.
As part of its business strategy, FirstMortgage launched the "Tu casa, tu mundo" ("Your home, your world") advertising campaign, presenting relevant solutions to circumstances that people could experience in simple everyday situations that lead them to organize their lives and lifestyles around their house or apartment.
"These days, we have created a very special world at home. The house has become the family activity center, where we cook and dine as in a restaurant, work as in an office. It's an activities lounge, a movie theater and a gym, among other uses. Our customers are the main characters in our ad campaign, as those who tell their story, while highlighting the Bank's human side, in helping them to fulfill their dreams," said Jorge Rosario, marketing manager for FirstBank, regarding the $1 million advertising push.