Fitch affirms ratings on UBS, BPOP managed funds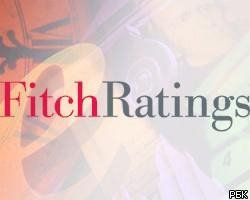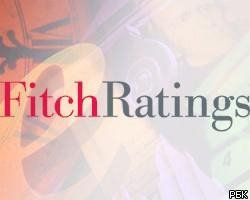 Credit rating agency Fitch Ratings on Thursday reviewed and affirmed the ratings assigned to $691.8 million in notes and stock issued by 12 Puerto Rico Investors Tax-Free closed-end funds advised by UBS Asset Managers of Puerto Rico.
When broken down, the agency ranked the medium-term notes of four of the funds at 'AA' and short-term notes of the same funds at 'F1+,' medium-term notes of eight funds at 'A' and the short-term notes of the same funds at 'F1,' and one series of preferred stock at 'A.'
The favorable ratings resulted from UBS's ability to maintain healthy asset coverage available to the notes and the mandatory collateral in the event of an asset decline, Fitch said, when explaining its ratings rationale.
The Puerto Rico Investors Tax-Free Funds (I-VI) are corporations organized under Commonwealth laws and are duly registered as non-diversified, closed-end management investment companies under the Puerto Rico Investment Companies Act, as amended, Fitch explained.
The funds normally invest at least 67% of total assets in securities issued by local entities. These include Commonwealth-issued securities, Puerto Rico mortgage-backed and asset-backed securities and corporate obligations and preferred stock of Puerto Rico entities.
As of June 30, 2011, UBS Asset Managers of Puerto Rico had $9.8 billion of assets under management.
Also on Monday, Fitch separately affirmed the notes issued by seven closed-end funds co-managed by UBS and Popular Asset Management. The New York-based credit ratings agency affirmed the 'F1' ratings assigned to short-term notes ($216 million currently outstanding) and the 'A' ratings assigned to medium-term notes ($12 million currently outstanding).
"At the time of the ratings affirmations, the funds' asset coverage ratios, as calculated in accordance with the Fitch OC tests … were in excess of 100%, which are the minimum asset coverage amounts deemed consistent with the assigned ratings," Fitch noted.