Ford Dealers Association donates '12 Ford Fiesta to Susan G. Komen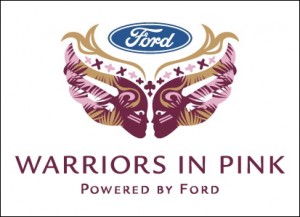 Puerto Rico's Ford Dealers Association has donated a 2012 Ford Fiesta to the Susan G. Komen/Race for the Cure organization that will be raffled as part of its fundraising efforts. This is the sixth consecutive year that Ford, through its "Warriors in Pink" program, is supporting the nonprofit dedicated to fighting breast cancer.
More than 100 Ford Warriors in Pink will participate in next Sunday's Komen Race for the Cure event that starts at the Puerto Rico Coliseum, the company said.
"Our commitment goes beyond simply raising money. We know that awareness leads to early detection, which in turn helps to save lives. And that's our goal, to save more lives each year," said Waldo Galán, regional director for Puerto Rico, the Caribbean and Central America, Ford International Business Development.
Raffle tickets can be purchased at Race for the Cure registration centers located in Plaza Las Américas and on the day of the race. This year, the automaker will join the Survivors Tent where participants will get free manicures, sponsored by Sally Hansen and Ford. In addition, more than 100 people from local Ford dealerships will participate in the event.
Ford Motor Company and its dealers have spent more than $110 million to fight against breast cancer during their 17-year partnership with Susan G. Komen in the United States. In Puerto Rico, Ford has supported the organization through its "Warriors in Pink" program since 2005.