Ford opens Puerto Rico's 1st Quick Lane store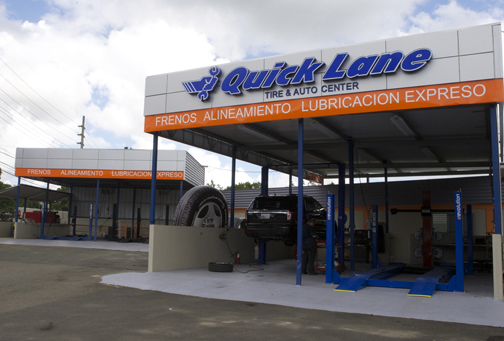 Ford Motor Company announced Thursday the opening of its first Quick Lane Tire & Auto Center business in Puerto Rico, located at the Caguas Expressway dealer.
"We are very pleased with our first Quick Lane in Puerto Rico and want to continue our momentum by delivering a great experience to our customers," said Jeff Gorrall, Ford Regional Parts & Service Manager for Caribbean and Central America.
"As customers keep their vehicles longer, routine maintenance becomes even more critical to ensuring the long-term durability and quality of the vehicle," he said. "Our factory-trained technicians are looking forward to servicing these customers at our new Quick Lane store."
Quick Lane offers routine vehicle maintenance such as oil and filter changes, as well as light repair services including brake repairs and tire replacements on all vehicle makes and models, as this media outlet reported last month.
The new facilities entailed a $275,000 infrastructure investment to remodel the building, construct the Quick Lane and purchase new state-of-the-art diagnostic equipment, company officials said.
The Quick Lane is separate from the Ford dealership but will also service Ford vehicles. Six new jobs were created, including four auto technicians that do all maintenance and repair work, including everything from oil changes to steering alignment.
"Our success is based on respecting our customers, providing good value and service and ensuring that they have an excellent experience with us. This new facility will enable us to further meet their needs," said Caguas Expressway Dealer Executive, Julio Ortiz.
Quick Lane will also sell tires from 11 leading brands including Goodyear, Michelin and Continental, among others, and offers the guaranteed best price on all tires sold, said Ortiz, expressing hope that the aggressive price offering will help drum up business.
Quick Lane service centers are the fastest-growing service brand in the U.S. mainland, with more than 600 stores nationwide. Quick Lane was first introduced in Caribbean and Central America region markets in Costa Rica in 2009; there are now 21 locations, the newest of which is in Puerto Rico.