Ford, Ricky Martin Foundation fight human trafficking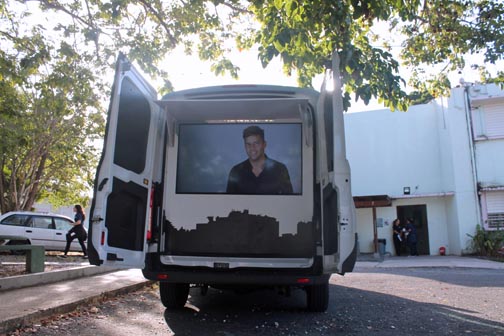 Ford Puerto Rico and the Ricky Martin Foundation have joined forces to promote an anti-human trafficking educational campaign with their exhibition on wheels called "Abolitionists in Action." This is the third consecutive year the automaker supports the nonprofit's efforts.
"Abolitionists in Action" is an educational tour sponsored by Ford that has been visiting different schools and organizations to promote an anti-human trafficking message. It is the continuation of the foundation's pavilion in Plaza Las Américas to continue educating children and youth in their own academic space.
The tour began at the José Ozuna telecommunications school in San Juan, where high school students participated in lectures offered by Bibiana Ferraiuoli, executive director of the Ricky Martin Foundation.
"To be able to reach further means getting to where the youth is. In Ford, our commitment is to provide the tools for people to learn about what is happening in the world around them, we cannot continue ignoring the obvious, our pavilion on wheels 'Abolitionists in Action' is in my opinion a unique initiative by the Ricky Martin Foundation," said Lorraine Urdaz, communications and public affairs manager for Ford in Puerto Rico, Caribbean and Central America.
"Abolitionists in Action" will be visiting: Berwind High School, Sabana Llana School, Belén Blanco de Requeira School, Ángel P. Medina School, and Dr.  Gilberto Concepción de Gracia School. The pavilion on wheels will be on tour for the first half of 2016, visiting about 15 institutions, reaching a total of some 900 youth, Ford said.