Ángel Ramos Foundation to award $300K to 6 P.R. community groups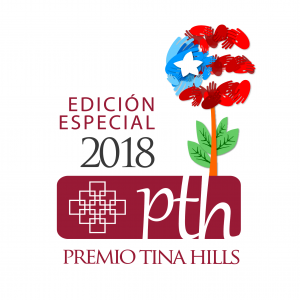 The Ángel Ramos Foundation will award $300,000 in grants, split equally among six Puerto Rico nonprofits that went above and beyond their duties to help communities after Hurricanes Irma and María.
The call for submissions for the "Tina Hills" award will run through July 31, the nonprofit's executives said. The special edition of the awards will be dedicated to recognizing leadership, scope and direct response of social, economic and cultural community organizations after the storms.
This is the first time that more than a handful of awards will be granted, as typically, the Ángel Ramos Foundation granted a grand prize and several finalists.
"In this special edition of the Tina Hills Award we want to support and bring forward the extraordinary work nonprofit organizations carried out after the hurricanes that struck us last year," said Ángel Ramos Foundation President Rafael Cortés-Dapena.
"Nonprofits put their resources, their knowledge, their experience, their skills and abilities, but above all, their genuine commitment to the collective welfare of our beloved Puerto Rico forward," he said.
"That work and commitment of the community organizations deserves recognition and distinction; this is where the Tina Hills Special Edition 2018 Award is going," Cortés-Dapena.
To participate eligible organizations must be incorporated as nonprofit corporations that render services in Puerto Rico and, in turn, have a local or federal tax exemption. In the 21 organizations that have won the award in previous years addition may participate in this special edition, organizers said.
"If prior to the hurricanes the work of, social, economic and cultural impact community organizations was already important, today it becomes even more pressing," said Laura López-Torres, executive director of the Ángel Ramos Foundation.
"Faced with the emergency, the organizations attended the basic needs of our citizens and our island," she said.
Five criteria will be assessed to grant the awards: Resilience to recover and respond to the emergency, volunteer mobilization and development of partnerships; leadership; creativity and innovation to adapt and expand its programs and services to the needs and services that emerged after the disaster; and the scope and community impact.
The evaluation of nomination forms is carried out by the Tina Hills Award Advisory Board, comprising professionals from diverse sectors committed to strengthening the management of nonprofit organizations in Puerto Rico.
The awards will be announced Nov. 15, which is "Philanthropy Day." For more information on this special edition of Tina Hills Award (criteria, requirements, instructions, nomination form) visit www.farpr.org.