Foxwoods El San Juan Casino marks 2 years with new projects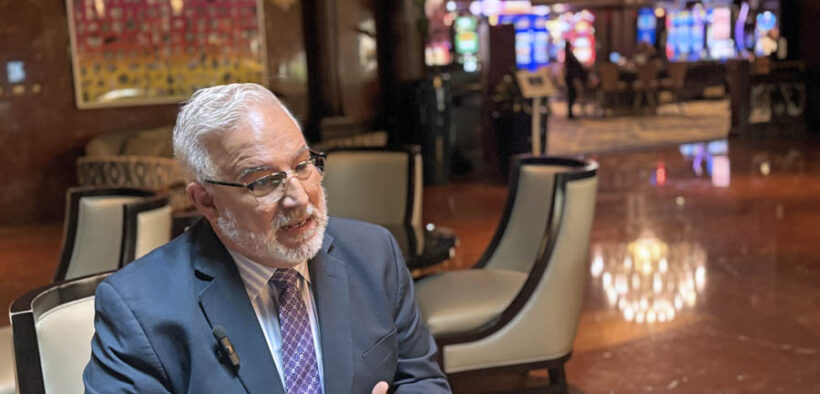 As it celebrates its second anniversary in Puerto Rico, the Foxwoods El San Juan Casino is embarking on several projects, including the inauguration of a new entrance that offers access from outside the property, costing $500,000.
In an interview with News is my Business, Eric Rodríguez, general manager of the casino, said one of the goals is to reach more local patrons, specifically those who do not necessarily want to enter through the hotel lobby to access the gaming area.
"There are many hotels and small inns around our property that don't have casinos. Some of those guests come to our lobby, to the bar and may dress up for that. But we wanted to make it easier for the local market, and we wanted to make them feel comfortable," he said of the new entryway that was about a year in the making.
The design took into consideration the historic qualities of the Foxwoods El San Juan Casino, known for its elaborate mahogany walls and sparkling chandeliers. The Mashantucket Pequot Tribal Nation, owner and operator of the Foxwoods Casino in Connecticut, announced in early 2021 a $12.5 million investment to reopen the iconic casino at the Fairmont El San Juan hotel in Isla Verde, which had been closed for several years.
Rodríguez said the owners will be on hand this week to mark the casino's second anniversary and participate in the ribbon-cutting ceremony for the new entrance.
This weekend, as part of the anniversary festivities, the casino will also formally launch its partnership with digital sports entertainment and gaming company DraftKings, which was announced in April 2022, but was pending licensing and regulatory approvals from Puerto Rico gaming authorities, Rodríguez noted.
"That should happen in December or early January. This is the biggest sports betting company in the world," he said.
Also in the pipeline are 53 new slot machine games, some of which are new to the market and were showcased at the Global Gaming Expo in Las Vegas in October, Rodríguez added.