Olive Garden reports $8M in sales, opens 2nd restaurant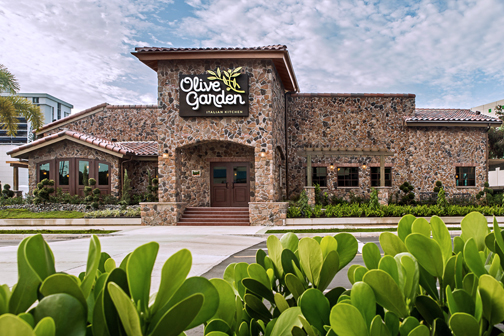 During its first year as a new player in Puerto Rico's casual-dining segment, Olive Garden in Bayamón has reportedly generated sales of more than $8 million, franchisee Restaurant Operators Inc. said Thursday.
A second location is slated to open June 15 in the San Patricio Plaza sector of Guaynabo, which will feature a new look, Dionisio Trigo, president of ROI said.
In the construction and operations phase, Olive Garden invested $3 million as part of a partnership between ROI CEO Jorge Colón-Gerena and Trigo, creating more than 300 direct and indirect jobs in the process. The new 8,000 square-foot restaurant will have a capacity for 250 patrons.
During the first six months of operations, the Bayamón restaurant received about 250,000 customers and had record sales.
"We're confident that the central location [of the Guaynabo eatery], the new design and its renowned menu formula will be key to the strength of the brand," Trigo said.
Colón-Gerena meanwhile reaffirmed "we continue with our growth plan and we hope to open five restaurants in the coming years, because there is a stable market for this type of family restaurant. As entrepreneurs, we're betting on the talent of Puerto Ricans," he said.