1st Gastronomic Tourism Congress planned for May 6-7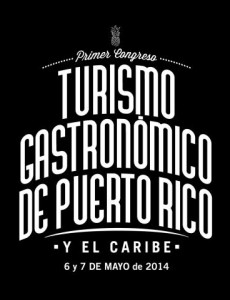 With the goal of raising awareness and educating about the importance of gastronomic tourism for the island's economic development, Cultura Culinaria will sponsor the first Gastronomic Tourism Congress for Puerto Rico and the Caribbean, May 6-7 at the José A. (Tony) Santana International School of Hospitality and Culinary Arts at the Universidad del Este in Carolina.
The event will be led by gastronomy and tourism planning expert, Antonio Montecinos, an expert in culinary and tourism planning and CEO of the Corporate Culinary Hospitality Center in Mexico City. He has also conducted culinary and tourism research in 28 countries, and designed successful programs for Mexico, Dominican Republic, Peru, Chile, Bolivia, Argentina, Cuba and Brazil, among other destinations.
Bárbara Mari-Pennock, founder of Cultura Culinaria, said this congress aims to educate individuals and organizations comprising Puerto Rico's tourism and cuisine industries on the economic opportunities that can be created by developing a gastronomic tourism strategy.
"This is a unique opportunity, as it is the first time Puerto Rico will welcome a professional of Montecinos' caliber. During the Congress, participants will have the opportunity to receive the first and only certification of its kind to be awarded on the island. Because it is a theoretical-practical conference, space is limited to 90 people," Mari-Pennock said.
For more information, click HERE.