GenEra files injunction against Genera PR in trademark dispute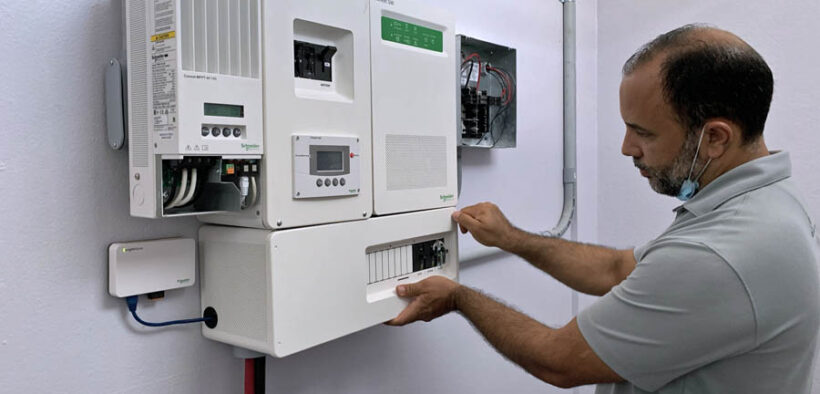 GenEra, a Puerto Rican renewable energy company, has sued Genera PR over alleged trademark infringement. GenEra's founder, Saúl González Mendoza, said the company filed the complaint after attempting to resolve the issue directly with Genera PR, a subsidiary of New Fortress Energy that was contracted for 10 years through a public-private partnership to operate the island's generation system and eventually decommission the Puerto Rico Electric Power Authority's (Prepa) aging power plants.
González Mendoza, who is an engineer, founded GenEra in March 2020. The company sells, installs and maintains solar energy systems. It operates as a Low-Profit Limited Liability Power, or L3C, focusing on fundraising for renewable energy system installations, such as projects for the Ana Dalila Burgos Foundation in Orocovis through the Association of Renewable Energy Consultants and Contractors (Aconer, in Spanish) and a Caguas-based food distribution initiative, the Mutual Support Center.
GenEra filed its trademark-infringement lawsuit on May 9 against Genera PR and other unnamed individuals in the San Juan Superior Court. The company is requesting a preliminary and permanent injunction.
The lawsuit alleges that Genera PR started offering similar services in the energy generation sector, and has been unlawfully using GenEra's trademarks, causing "significant damage" to its business reputation and resulting in potential economic losses.
In response to the suit, Genera PR's vice president of governmental and public affairs, Iván Báez, said in a statement that the company's name was submitted for registration at the State Department on Jan. 25 this year "after a search ensured that it did not conflict with any other company" in Puerto Rico.
"After consulting with our lawyers, we understand that there is no conflict of interest as the companies offer different services. Genera PR operates and maintains thermal energy generation systems, while GenEra L3C provides renewable energy services, such as the installation of solar panels. Likewise, the visual identity of both companies is very different in design and colors," Báez said.
In a press release, González Mendoza's GenEra said that Genera PR is "facing several issues — including allegations of monopoly, conflicts of interest, and breach of contract lawsuits, among others. Now, it is also accused of the illegal appropriation of the name and brand of a small Puerto Rican business established since 2020."
GenEra explained that early this year it began receiving communications from "customers, suppliers and collaborators, confused due to public announcements of the Genera PR consortium."
González Mendoza said he attempted to address this issue through legal representatives, but the company has not reached a resolution with Genera PR. The latter's representatives, he added, responded that they do not believe there has been any illegal use of the GenEra name and trademark.
"We're dealing with a situation where another company is trying to use our name," said González Mendoza. "We will do what is necessary to defend our rights."
In his statement, Genera PR's Báez, said: "Despite our interest in seeking a mutually beneficial agreement, GenEra L3C has decided to go to court. Nonetheless, at Genera PR, we will keep communication channels open in the spirit of finding a solution."
Along with the injunction, GenEra seeks economic damages under the Puerto Rico Trademark Law and other applicable laws, as well as the reimbursement of legal costs and attorney fees.
Since its registration with the Puerto Rico State Department on March 25, 2020, GenEra has been utilizing the names and trademarks GENERA and GENERA PR in promotional materials, proposals to state and federal agencies, communications with private suppliers and customers, as well as on its website. At the time this article was initially published, the website indicated that it was being renewed.
GenEra was recently selected as a provider for a solar panel system installation under the New Energy Program of the Puerto Rico Department of Housing with federal Community Development Block Grant Mitigation (CDBG-MIT) program funds.
"One strives to push forward a business with social impact, and a powerful company tries to crush our effort and take over our name," González Mendoza said.