Global 1080's Business Fables — Employee wellbeing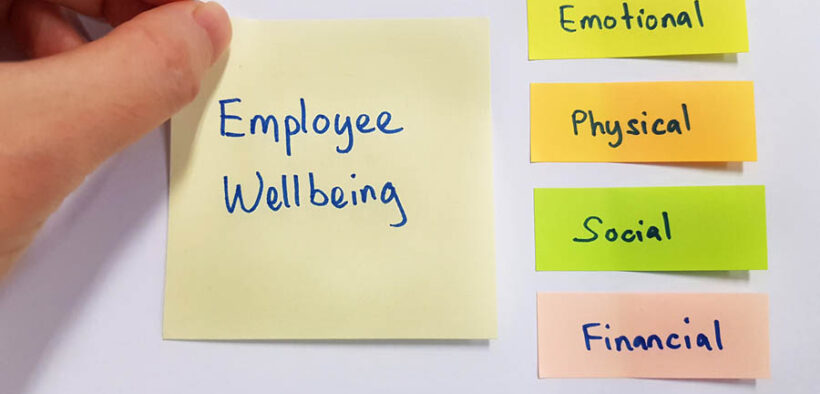 *Editor's Note: This is the sixth installment in a series of "fables" meant to teach a lesson. In this case, a business lesson about the benefits of investing on the wellbeing of your employees.
Once upon a time, in the bustling city of Urbanville, there was a thriving software company called "TechFusion." The company was successful, and the employees were skilled, but something was amiss. The pace of work was frantic, deadlines were tight, and the office culture was competitive. As a result, the stress levels among the staff were high, leading to a higher turnover rate and a dip in overall productivity.
The CEO of TechFusion, James, was quick to recognize the problem. He believed in his team and understood that the success of his company hinged on the wellbeing of his employees. He decided to invest in a comprehensive employee wellness program and hoped to turn things around.
Step 1: Understanding employee needs
James and his HR team surveyed the employees to understand their stressors and what they felt would improve their work environment. Feedback revealed that employees felt overworked, under pressure, and had little time for physical activity or relaxation.
Step 2: Designing a wellness program
Using the feedback, James implemented a wellness program. It included initiatives like flexible working hours, mindfulness training, access to a gym, weekly team-building activities, and mental health support.
Step 3: Implementation and engagement
The new program was communicated clearly and enthusiastically to the team. James led by example, participating in the wellness activities, and frequently reminding the team about the resources available to them.
The results didn't appear overnight, but after a few months, the changes were noticeable. The atmosphere in the office was less tense, employees seemed happier and more relaxed, and there was a renewed sense of camaraderie among the team.
Step 4: Measuring impact
After implementing the program for a year, James asked HR to assess its impact. The results were impressive. Employee turnover had dropped significantly, productivity had improved, and sick days were reduced. Perhaps most importantly, a survey showed a significant increase in employee satisfaction and morale.
The wellness program not only helped the employees but also had a profound impact on the company's bottom line. Lower turnover meant fewer costs related to hiring and training new employees, increased productivity led to higher revenue, and a happier workforce resulted in better customer service, enhancing the company's reputation.
In the years that followed, TechFusion continued to thrive. James's decision to invest in employee wellbeing proved to be one of his best business decisions. The story of TechFusion underscores the benefits of investing in employee wellbeing, showing that happy, healthy employees are crucial to a company's success.
Global 1080 Business Solutions will work with you to create a work environment that is relevant, motivating, and productive for all. Let's have a chat! Find out more at www.global1080.com or contact us at info@global1080.com.