P.R. to host global ICANN international conference Mar. 10-15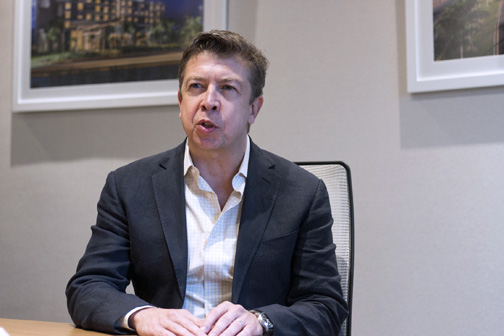 Puerto Rico is getting ready to host its first major convention since the passage of Hurricane María last year, when on Mar. 10-15 the Internet Corporation for Assigned Names and Numbers will hold its 61st international community forum at the Puerto Rico Convention Center.
More than 2,000 people from 150 countries in five continents are expected to attend, said Christopher Mondini, vice president, stakeholder engagement for ICANN's North America & Global Business.
The executive spoke to this media outlet, confirming that the event will consist of some 300 sessions and discussions about the future of the internet, technology and the world of web domains.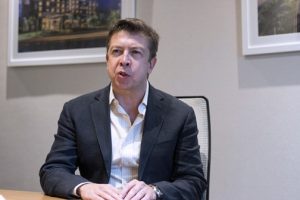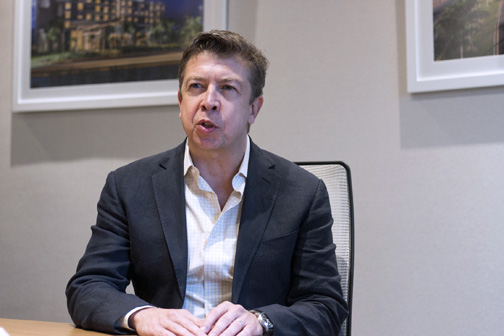 The topics range from the very technical to others easier to understand. The big discussion that is taking a lot of energy from the internet community relates to privacy laws, including the European Union's "General Data Protection Regulation" that will come into effect in May. The repercussions of making stakeholder information public will be discussed.
The ICANN61 Congress will also hold a workshop with global and local experts to share the best practices and processes in the recovery of technologies after natural disasters and catastrophes and the resiliency of the internet. Puerto Rico's experience after the passage of Hurricanes Irma and María will be used as a case study and topic of discussion in this event, he said.
"We can learn a lot from Puerto Rico in terms of recovery from disaster, about the grids, the networks, keeping undersea cables safe and secure, and how important the electrical structure is," he said.
"Government officials will be hearing about what happened in Puerto Rico for a whole day, so the tragedy of María can result in a very positive lesson for the future resilience of the internet," said Mondini.
This event is expected to generate 8,000 hotel room nights, which represents a $2 million injection, on top of other investments visitors make in parallel activities while on the island, officials said.
"We had chosen Puerto Rico far in advance, and of course, with the news of the hurricane we were concerned and really interested to know whether we would be a burden on the resources here," he said.
"But our official host [Puerto Rico Top Level Domain, which manages the .pr domain] and other stakeholders told us the island is open for business, and different people mobilized, including the governor's office, the Chief Information Officer, and local businesses that said 'the best thing you can do to support Puerto Rico is to come'," he said.
Mondini, who has been to Puerto Rico prior to this week's visit, said he remains impressed with the number of people on the island who are involved with the internet, namely students and members of the Puerto Rico Internet Society.
"The meeting is a public meeting, but the weekend activities will be devoted to Puerto Rico's internet stakeholders," he said.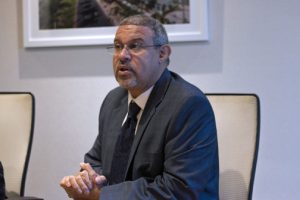 .pr domain gaining momentum
Puerto Rico' .pr country code — which was virtually inaccessible to the general public in its early years — has been increasing its visibility recently as more companies are looking to denote their ties to the island.
Because .pr is not just limited to Puerto Rico, it has drawn other groups — such as public relations firms — who make use of the suffix to represent their field, said Pablo Rodríguez, executive vice president of PR-TLD.
PR-TLD currently has some 10,000 assigned .pr domains, of which between 3,000 to 4,000 are owned by companies in Puerto Rico. Owning a .pr country code costs $1,000 a year, money that Rodríguez said is fully reinvested in Puerto Rico, including sponsoring the ICANN conference and other educational efforts related to Science, Technology, Engineering and Math (STEM), as well as computer sciences.
"We invest to bring these types of opportunities to Puerto Rico to provide a voice to every single stakeholders on the island and the region because by celebrating this event in Puerto Rico, you're giving an opportunity to stakeholders in the U.S. Virgin Islands and other parts of the Caribbean to be able to come and express their needs and interests," Rodríguez said, noting PR-TLD spent $200,000 to bring the ICANN event to Puerto Rico.
The nonprofit also works with local startups to set them up with a .pr internet address free of charge for an established period of time. "In the past year alone, we've given away 3,000 .pr domains, to teachers, students, schools and nonprofits," Rodríguez said.
"Our goal is to see the use of .pr grow by three or four times this year," Rodríguez said. "That's why it's so important to bring events such as ICANN and others, because you need to develop awareness. So we need to educate, which is why we invest in educating our people because in the measure that they learn about the use of the domain name, they learn why it is important."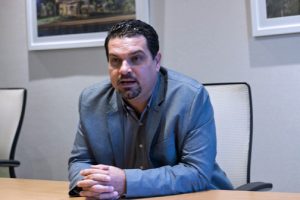 Javier Rúa-Jovet, former chairman of the Puerto Rico Telecommunications Regulatory Board and current member of an ICANN global advisory commission in charge of overseeing the interests and viewpoints of Internet users, said each territory decides what to do with its country domains, "so there's no standard country code TLD management model."
"What's important is what's good for the people and it's a positive influence on society somehow," Rúa-Jovet said. "At some point, .pr locally was misunderstood, but now the local management and marketing of it is a lot more rational and impactful."
Rodríguez noted that PR-TLD has been working with the government in entrepreneurship-related events to promote the use of .pr for themselves and their businesses.
Up next is an initiative with Puerto Rico Trade and Export to provide more free domains and teach users how to maximize the use of .pr to promote their businesses beyond the island's geography.