Gov't agencies visit metal collection centers to curb illegal copper sales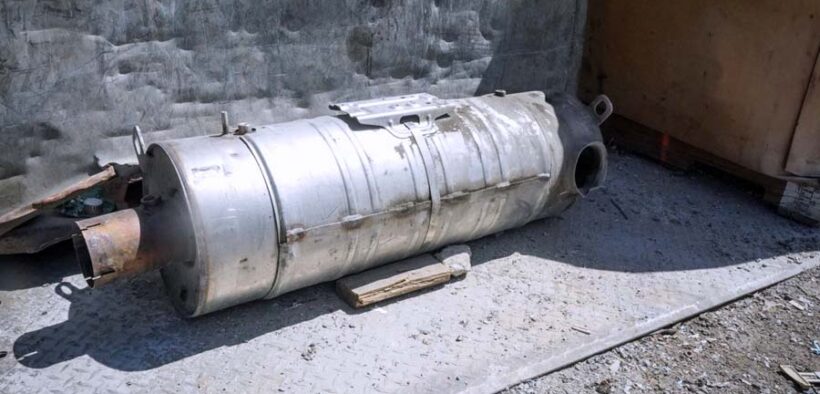 The Puerto Rico Telecommunications Bureau (NET, in Spanish), the Puerto Rico Police Department and other agencies that are part of the Interagency Committee Against Metal Theft to initiate an inspection cycle of collection centers in the Bayamón, San Juan, Guayama, and Vega Baja areas. The goal of these inspections is to help combat the illegal sale of copper and other metals.
NET Interim President Ferdinand Ramos said cables belonging to telecom companies have been found through the site inspections.
"The illegal practice of stealing and selling metals has consequences that affect the telecom industry, among others," said Ramos.
"It also affects people who often experience the loss of essential services such as communications, energy and water due to the theft of these metals," he said. "This effort is aimed at redoubling the control plan and providing guidance to the owners and employees of collection centers, as these places are often where stolen metals are sold for quick profit."
As part of the inspections, the Interagency Committee Against Metal Theft — which also includes the Public Service Regulatory Board, the Fire Department, the Puerto Rico Aqueduct & Sewer Authority, LUMA Energy, the Department of Natural and Environmental Resources, the Puerto Rico Department of Consumer Affairs, the Treasury Department and municipal officials — offers guidance to collection centers owners on the legal process for the sale of materials, as well as on compliance with the required permits and environmental regulations.
During the first phase of the inspection cycle, several metal collection centers were visited, including: Vaquero Metals, J&C Metals, Recycling the Millions, Y.A.M Metals, Schnitzer, 26 Metal Recycling Corp., Santurce Non Ferrous Metal Exporting Inc., Moncho Metal, Caimito Metal Corp., and JR Recycling.
Ramos predicted that there will be future surprise inspection rounds. Act 41 is a regulation that governs the acquisition of metals in collection centers and aims to eliminate the theft of metals, including copper, aluminum, tin, platinum and lead.