Goya de Puerto Rico focuses on 'price analysis' amid inflation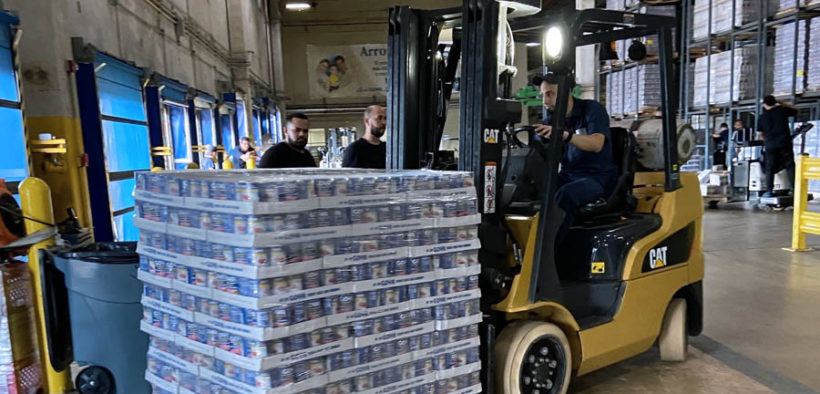 As inflationary conditions seem to be squeezing consumer spending with rising prices, some companies that produce staple products, such as Goya de Puerto Rico, are focusing on conducting price analyses to stay ahead of the curve.
Nydia Ramos-Maldonado, marketing director of the company —which produces more than 2,400 products, such as fruits, beans, spices and sauces, and has manufacturing plants in Puerto Rico, Spain, the Dominican Republic and in the mainland U.S. — said that inflation, along with a limited supply of certain materials, has led to price increases for some of its goods.
"One of the things that's also happening a lot is that we have had to raise prices, and this is not only at Goya, but also worldwide, due to the scarcity of raw materials," Ramos-Maldonado said in an interview with News is my Business during the Puerto Rico Sales and Marketing Executives Association's "Ahead of the Curve" event.
"And it has been a little difficult because when raising prices, you must analyze and raise prices so that the consumer still feels comfortable when buying," Ramos-Maldonado said.
"If not, people are not going to buy, they're going to go with the competition, they're going to go maybe with a brand of lesser quality, and so, price analysis is currently very important, when we have this global shortage of production," Ramos-Maldonado said.
Some of the main products that have been affected by the price hikes are Sazón Goya, Arroz Goya, Néctares Goya and Adobo Goya, she said. Ultimately, the fluctuation in prices will depend on demand or if the product is a "market best seller."
In Puerto Rico, Goya is operating at 100% capacity, producing some 288 products, including beans, spices, nectars, juices, adobo and tomato sauce in its lineup.
Hedging raw materials
During the sit-down, Ramos-Maldonado explained that when Goya buys its raw materials, it selects those that last for quite some time in case of emergencies, such as hurricanes, earthquakes or a pandemic.
"When the pandemic happened, we had enough to cope for some time, but when the supply was running out, there was no supply worldwide, and so that's where we had problems because we could not depend on our other manufacturing plants," Ramos-Maldonado said.
"Having a shortage of products, we eliminated all promotions because we didn't want to leave consumers without their products, to the point that there were no product offers for almost a year, meaning people had to buy it at the price it was being sold," the executive added.