P.R. gets $375K in USDA grant funding for rural growth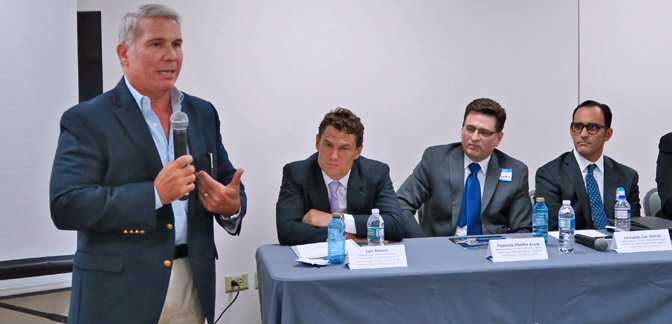 Puerto Rico will receive $375,606 in funding through the U.S. Department of Agriculture's Socially Disadvantaged Groups Grants and Rural Community Development Initiative (RCDI) Programs, agency officials announced Thursday.
The funding is part of a global $7.6 million the federal agency is distributing to support projects that will grow opportunity in rural areas through job training and economic development. The grants will support communities in 24 states and Puerto Rico, with several projects spanning communities in multiple states.
The money assigned to the island will be split between two organizations. RCAP Solutions Inc. is receiving a $244,831 RCDI grant to help 14 recipient communities in Pennsylvania and Puerto Rico to implement Geographic Information Systems mapping. In Puerto Rico, Barros ward in the municipality of Orocovis and Capitanejo ward of in the municipality of Juana Diaz respectively will receive this assistance.
Meanwhile, the Cooperativa de Agricultores del Suroeste is receiving a $130,775 SDGG Grant to provide technical assistance to a group of socially disadvantaged individual farmers and farmer cooperatives within the municipalities of Lajas and Las Marias, said José Otero-García, USDA Rural Development state director for Puerto Rico.
The Socially Disadvantage Group Grant program provides technical assistance to cooperatives and other organizations that help socially disadvantaged groups in rural areas. Example of technical assistance includes leadership training, conducting feasibility studies and developing business and strategic plans.