GSA looking for operator for Maunabo's Punta Tuna lighthouse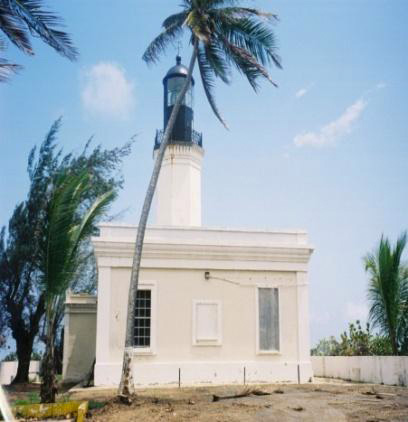 In coming months, the U.S. General Services Administration will be turning over the stewardship of 12 historic lighthouses around the country, including the emblematic Punta Tuna lighthouse in Maunabo, the agency announced recently.
The lighthouse first lit in 1892 will be offered to eligible state or local entities, nonprofit corporations, historic preservation groups, or community development organizations.
At present, the structure is being restored by the town of Maunabo and is open to the public, while the University of Puerto Rico also uses a portion of the property to store seismic monitoring equipment. While both permits will be revoked once the new operator is chosen, it is highly likely that the municipal government will take over the responsibility of caring for the lighthouse that is still an active aid to navigation along Puerto Rico's southeastern coast.
"These diverse lighthouses are testaments to the richness and beauty of American history and serve as markers of exploration and discovery," said PBS Deputy Commissioner of Public Buildings David Foley. "GSA is committed to ensuring that these national beacons of light and life are transferred to new stewards dedicated to preserving their historic significance."
GSA, in partnership with the Department of Homeland Security's U.S. Coast Guard and the Department of Interior's National Park Service, administers the federal program that conveys historic lighthouses to new stewards under the National Historic Lighthouse Preservation Act.
Punta Tuna is one of a network of 16 lighthouses that encircle the island. The single-story lighthouse sits on approximately 4.24 acres on the edge of a rocky bluff overlooking the Caribbean Sea. It features an attached tower, a detached garage, an oil house, and two-story Keeper's Quarters built in 1935, that houses two storage spaces and a garage on the lower level and bedrooms, a bathroom, a kitchen, and other living spaces on the second floor.
The GSA posted the notice of availability June 1, giving interested parties 60 days to submit a letter of interest. The Punta Tuna lighthouse property will be sold if it is not transferred to a public body or nonprofit organization, the federal agency said.