Gulp Data, Eagle Alpha partner to help users monetize data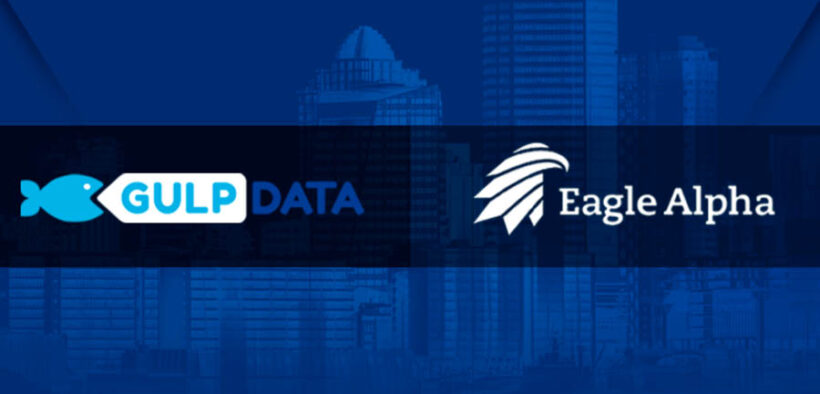 Gulp Data, a provider of data-backed loans, and Eagle Alpha, a provider of alternative data solutions, have announced a partnership aimed at expanding options for businesses to monetize their data and access fast, dilution-free funding.
The collaboration will help more small and medium-sized enterprises, as well as larger corporations, recognize data as a tangible asset on their balance sheets. This will allow these companies to leverage the value tied up in their datasets through access to expertise and secure data platforms.
Gulp Data is looking to bring data-backed lending to the mainstream, solidify data as a leverageable asset and assist companies of all sizes globally in capitalizing on the worth of their datasets. Gulp has been pioneering "Data as an Asset" class since late 2021, partnering with a network of forward flow partners with the goal of lending more than $100 million over the next year.
"Through our partnership with Gulp Data, we look forward to further supporting corporates and SMEs by opening access to our all-in-one platform — providing a secure and compliant way for investors to view new data sources and to reduce the friction points for corporates wishing to access the investment and financial services vertical," said Niall Hurley, CEO at Eagle Alpha.
"Our platform represents the industry standard for discovery, due diligence and backtesting processes related to alternative data," Hurley continued. "This partnership represents a 20% increase in data providing entities on our platform with the addition of 250-plus new corporate data providers to our platform."
"Within the partnership, we wish to accelerate the journey from a corporate's monetization decision to data access by leading buyers in the investment vertical. We look forward to working with Gulp Data's client base in this regard," Hurley added.
First adopted by alpha-seeking hedge funds more than 10 years ago, alternative data is now being sought for use in the wider asset management space, as well as in private equity and corporate verticals.
Established in 2012, Eagle Alpha was among the first companies to recognize the value of these alternative data sources and has been investing in educating and connecting alternative data vendors and buyers, in the process building trusted relationships with both sides of this market.
"We're extremely proud to announce our new partnership with Eagle Alpha to ensure that our customers can access more ways to monetize their data. Eagle Alpha leads the industry when it comes to compliance best practices and this partnership marks an important chapter for the growth of Gulp Data," said Lauren Cascio, a founding partner at Gulp Data.
Gulp Data has completed more than 1,000 data valuations since May 2022. Its clientele and partners include Fortune 100 companies and preeminent global consulting firms.