New execs named in ridesharing, education, banking, co-op league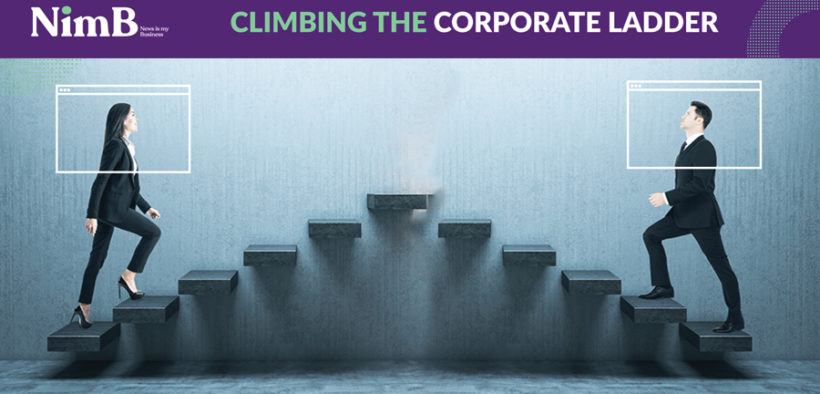 This edition of Climbing the Corporate Ladder features executive appointments at Uber, PHSU, FV Bank and the Puerto Rico Cooperative League.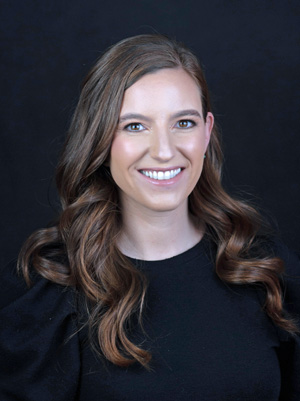 Uber names regional director
Uber announced the appointment of Belén Romero as the new regional director for the Andean region, Central America and the Caribbean. She started her career at Uber in 2019 as director of business development and strategic alliances between the company and leading global companies from different industries for the benefit of app users.
"I'm very excited about this new challenge. Since I arrived at Uber, I've been committed to enhancing technology and improving the experience of the community that uses the app through high-impact alliances. I see enormous potential in the region, and my focus will continue to be innovation at the service of mobility, economic opportunities, tourism and sustainability for each country," said Romero.
In the Andean region, Central America and the Caribbean, the Uber app is available in 12 countries and more than 80 cities. Furthermore, more than 4 million users and 200,000 driver partners use the app for transportation and economic support.
"With this appointment, Uber reaffirms its commitment to strengthening its presence in the region, to boost its value proposition and create economic opportunities on each journey," the company stated.
Romero joined Uber in 2019 as business development manager for Colombia. Her performance led to overseeing business development across much of Latin America by 2020. In 2022, she was appointed director of Business Development for the Andean region, the Caribbean, Central America and the Southern Cone. Before Uber, Romero held significant roles at IBM and earned an MBA from the University of Chicago Booth School of Business.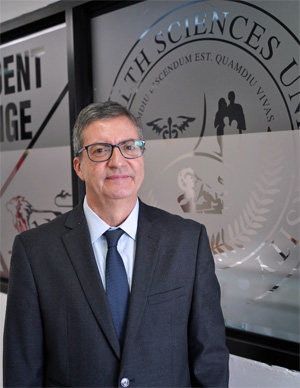 PHSU appoints new president
David Lenihan, CEO of Ponce Health Sciences University (PHSU), announced Gino Natalicchio as the new president. In this role, he will oversee all PHSU operations.
With more than 25 years in senior management, Natalicchio has led the development and implementation of online education strategies for higher education institutions both in Puerto Rico and the continental United States. He has also led business and strategic initiatives, driving significant growth and success at similar institutions.
As Natalicchio assumes the presidency, Lenihan will step back to concentrate on his role as CEO of Tiber Health Corp., PHSU's parent company. Lenihan will also continue to lead efforts to expand the company's global presence, driving new advancements and opportunities for PHSU. Elizabeth Rivera will remain as vice president of Academic Affairs, a position she assumed following previous organizational changes.
"Natalicchio's diverse experience and expertise positions him to lead PHSU into the future," said Lenihan, who expressed excitement about the dynamic leadership Natalicchio will bring to the university. "I'm excited about the projections for growth and success in the upcoming years."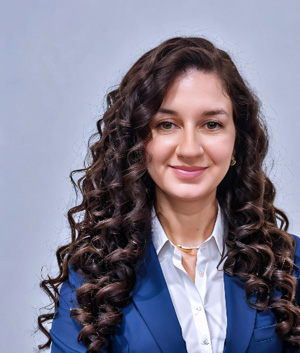 FV Bank appoints new senior trust officer
FV Bank, a U.S.-licensed global digital bank offering a vertically integrated suite of traditional and digital asset banking and custody services, announced Jennifer Yaris Rodríguez as the new senior trust officer, effective immediately. 
Rodríguez will assume a leadership position within FV Bank's custody department and play a key role as part of its expansion strategy, contributing to FV Bank's mission of delivering industry-leading banking, fintech and digital asset custody services to both retail and enterprise clients.
"FV Bank is very pleased to welcome [Rodríguez] to our team," said FV Bank CEO Miles Paschini. "[Rodríguez's] extensive experience in risk analysis and her background in financial services makes her an excellent fit for our growing custody department. Her expertise will be invaluable as we continue to expand and enhance our custody offerings, meeting the evolving needs of our clients and partners."
Rodríguez brings a wealth of experience from her previous roles, including serving as a risk analyst and custody account officer at Banco Popular's fiduciary services division, as well as her tenure as an international payments representative at Santander Bank Group.
"I'm thrilled to join FV Bank and work with the team to further develop and strengthen the digital asset custody department," said Rodríguez. "FV Bank's commitment to excellence and innovation in the FinTech and digital asset sector aligns perfectly with my own professional goals, and I look forward to contributing to the growth and success of FV Bank and its clients."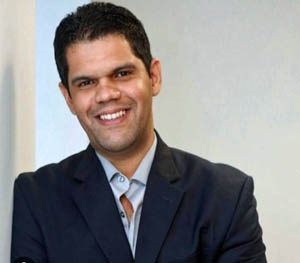 Puerto Rico Cooperative League names new executive director
Juan Luna-Otero, chairman of the Puerto Rico Cooperatives League, announced economist Heriberto Martínez-Otero as the new executive director. The board of directors made the appointment after a thorough selection process, following the retirement of Mildred Santiago-Ortiz, who held that position for two decades.
Martínez-Otero earned a Juris Doctor degree and a master's degree in economics, magna cum laude, from the University of Puerto Rico. He is a recognized voice in the media due to his expertise in the socioeconomic field and cooperativism and is frequently published.
In 2019, he chaired the Puerto Rico Economists Association. He is a co-op member with experience in housing co-ops and others. Before his appointment, he was the executive director of the House of Representatives' Finance and Budget Committee.
As a result of his appointment, he will act as the organization's spokesperson and oversee tits administrative and operational functions, representing the league in various local and international forums.