GustitosGO rewards program expanding in Puerto Rico, Panama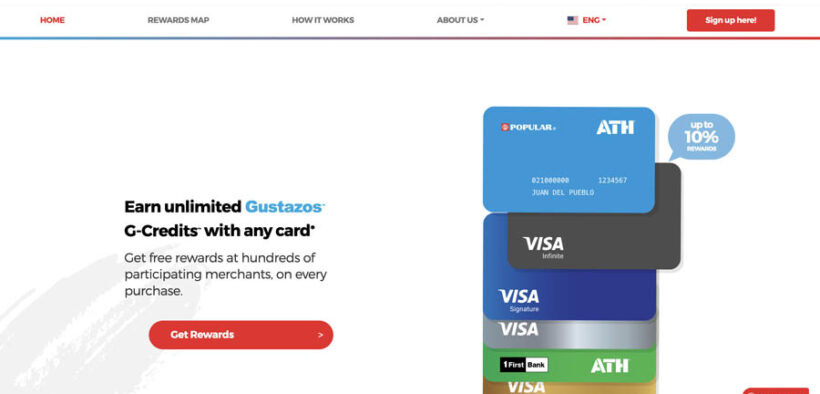 GustitosGo, a shared rewards program created by the same company that operates the Gustazos.com platform, is expanding its reach across Puerto Rico with the addition of new local businesses to its network.
Later this month, it will be launching the service in Panama, News is my Business learned in an exclusive interview with José Villares, chief revenue officer for GustitosGo.
"GustitosGo is a revolutionary rewards program that offers multiple non-competing merchants a wide range of benefits without incurring high costs," he said. "Unlike the 77% of typical programs that fail due to cost and variable effectiveness, GustitosGo has proven to be highly effective and efficient."
In the market for a year, GustitosGo has more than 1,500 commercial clients across Puerto Rico on its platform that are offering cash back to customers for each transaction made using an ATH-branded debit card or a Visa-branded credit card — the program's partners.
So far, GustitosGo — which collects 10% from the participating vendor for every transaction — has issued $2.6 million in Gustazos G-Credits, and the number is growing, he said.
"We already have 100,000 people making transactions on the program and are getting rewarded for their purchases when using their participating ATH and Visa cards," he said. "They're accumulating points that they can easily redeem for physical or digital gift cards for participating businesses, or trips on the GustitosGo platform."
Program participants can go online and register all the Visa-branded and ATH cards that they have and use them to pay in participating businesses islandwide. The first transaction of the month accrues 5% in G-Credits if the payment is made with a Visa card, 6% if it is with an ATH card, Villares said.
Every other transaction during the month racks up 12% of the purchase in credits to be used later. Rewards are available in eight categories: food, spa/beauty, services, pharmacy, retail, clothing, gas stations and others.
Villares explained that the GustitosGo platform is working with Puerto Rico-owned businesses only.
"When we started, we planned to have 150 merchants on the platform during the first year. We have 1,569. So, we were 10 times more successful that we thought because we designed this program for the mom-and-pop location," he said. "These businesses can now offer a rewards program to their customers that, because of costs and logistics, they may otherwise not have been able to have."
For customers, getting rewarded for their purchases does not entail having to pull out an individual program card for each of the establishments, he said. For the participating businesses, it eliminates the possibility of any reason for employees to turn down their own rewards cards.
"This program eliminates all margin of responsibility from employees," Villares said.
He offered an example of the effect the program has had on one participating local chain: Farmacias Plaza. Before adopting the GustitosGo program, the average monthly visit to a store was 1.03 times. Now, on average, the pharmacy chain is getting 2.78 visits per month, with an average receipt jumping from $11 to $18.05, Villares said.
"We're pulling local businesses together so they can give their customers another reason to buy from them, and not their competitor," he said.
Launching in Panama, stateside
This month, GustitosGo will be introduced in Panama, with partner Visa. Villares said there is a universe of some 5,000 native businesses that could adopt the program.
"Gustazos already does business in Panama, where it joined OfertaSimple to do the same thing," he said, noting that the retail-oriented rewards program will do business in that country as Simple Go.
Also in the pipeline is launching the GustitosGo service in Florida and the rest of the United States under a different name.
"It will be a separate company, as we'll license the technology. The idea is to be in every market where Visa and/or Evertec do business," he said, noting that Spain is also in the map of places to launch.