Hato Rey Center to become Autograph by Marriott condo-hotel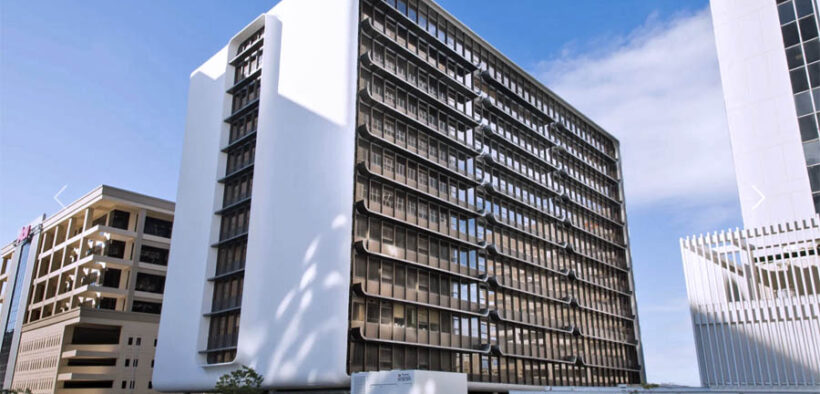 The Hato Rey Center, a 220,794-square-foot building on Ponce de León Avenue, at the heart of the Golden Mile sector, is being converted into a condo-hotel that will fly the Autograph by Marriott flag once open, News is my Business confirmed.
The 16-level property will feature 168 hotel rooms and 32 residential apartments on the top three floors and is preliminarily being identified as Oro Residences, according to its website.
The initial investment for the property is estimated at around $120 million, this media outlet learned.
The property was part of Christiansen Commercial Real Estate's portfolio and was sold for $12.5 million in December 2021 to HRC Holding QOZB LLC. The building was vacated, with the last tenant leaving in July this year, a source confirmed.
The original intent was to significantly renovate the property, which is one of the few remaining examples of tropical modernism architecture on the island, the owners said.
"The concept of the hotel was discussed later, after further analysis with a team of engineers, architects, contractors, among others. The partners are actively contemplating this development and are still working on design and other variables to determine final cost," the owners confirmed in a statement sent to News is my Business.
The building includes four levels for parking, with a capacity for 292 vehicles, according to its description.
The Autograph Collection is part of Marriott's Distinctive Premium tier of hotels. It includes more than 270 independent hotels and resorts in some of the most desirable destinations across more than 45 countries and territories.
The Hato Rey property will be the second Autograph by Marriott in the area, joining La Concha Resort in San Juan's Condado sector.