Hecho en Puerto Rico inducts 20 new Tourism Co.-endorsed businesses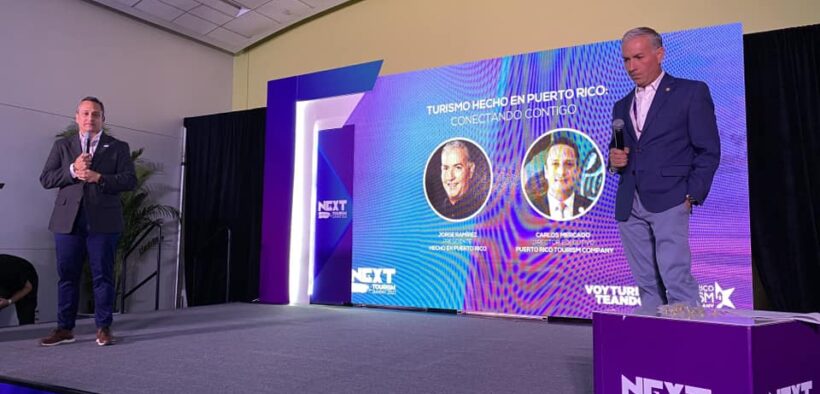 The Hecho en Puerto Rico Association (AHPR, in Spanish) inducted 20 new local companies that serve the island's tourism sector during the recent NEXT Puerto Rico Tourism Summit at the Puerto Rico Convention Center.
The association and the Puerto Rico Tourism Co. are partners in an alliance called "Tourism Made in Puerto Rico."
The new AHPR members' introduction was part of the events organized by the Conectando Contigo trade organization, whose goal was to educate and serve as a platform for strengthening the relationship between Puerto Rican entrepreneurs.
At the NEXT summit, Jorge Ramírez, AHPR's president and an agronomist, participated in the panel that discussed the private sector's role in facilitating and strengthening the island's tourism as a tool for economic growth and entrepreneurship.
"The NEXT Puerto Rico Tourism Summit, organized by the Tourism Co., added and unified expert professional resources that allow us to strategically draw a road map to catapult tourism on the island. Partners of Hecho en Puerto Rico provide a diverse array of world-class products and services that help elevate the experience of those who visit us," Ramírez said.
The new companies, offering both products and services, can now use the distinctive Hecho en Puerto Rico seal, which represents the quality of local production. The companies include Din Din Bio Bay in Vieques, Culebra Divers in Culebra, Spoon in San Juan, Hacienda Carabalí in Luquillo, Ron Barrilito in Bayamón, Apiario Guare in San Lorenzo, Cafe Lucero in Ponce, Finca Artesanal in en Aguas Buenas, Finca Neo Jíbaro in Río Grande, Hacienda Jacana in Adjuntas, Caribbean Chiliboats in Lajas and San Juan.
Additionally, Proyecto Cabachuelas in Morovis, Ruta Artesanal Boricua in San Juan, Destilería Coquí in Mayagüez, Hacienda Moraica in Orocovis, Siembra Vida in Rincón, Guánica 1929 in Guánica, Dos Aguas Boutique Hotel in Río Grande, Martínez Dairy in Vega Baja and Flyboard Luquillo in Luquillo were also inducted.