MEDWeek 2023 celebrates business equality in Puerto Rico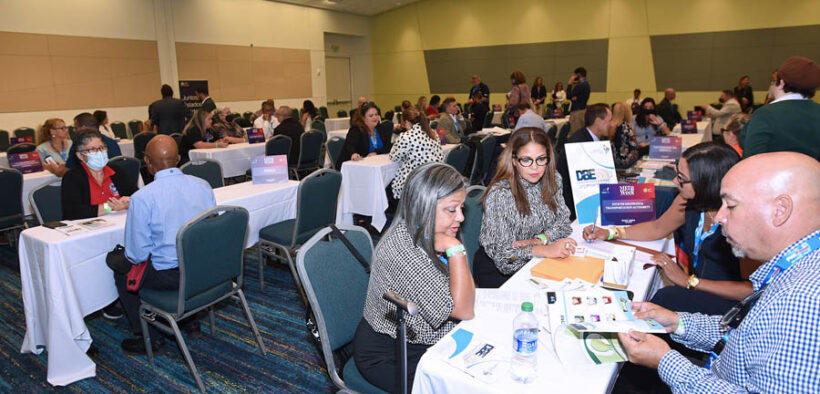 MEDWeek 2023, marking its 40th anniversary, will return on Nov. 2 at the Puerto Rico Convention Center, celebrating business equality as part of Minority Business Week.
"We want to invite all entrepreneurs, business owners, key resources and all entities interested in Puerto Rico to this great forum that each year provides the opportunity to participate in chats, panels, training and a series of activities to stay informed about the growth opportunities for their businesses," said Teresa Berríos-Ortiz, director of the MBDA Business Center.
"This is a great opportunity for our entrepreneurs to identify business opportunities both with the federal government and in the private sector, with the presence of federal government procurement officers and buyers from multinational companies at the event," Berríos-Ortiz added.
The agenda for MEDWeek 2023 includes conferences such as "Goldman Sachs/10,000 Small Business Program at Babson College," "Export to Latin America: Opportunities and Benefits," 'Roosevelt Roads Development Opportunities to Local Entrepreneurs," and "8A Social Disadvantage Narrative Requirement."
The event will feature the participation of Donald Cravins Jr., undersecretary of Commerce for Minority Business Development at the U.S. Department of Commerce.
"MEDWeek is part of our commitment to provide every possible opportunity to our entrepreneurs so they can access the resources that enable the successful development of their businesses and ventures because, after all, their success is Puerto Rico's success," said Jorge Ramírez, president of the Made in Puerto Rico Association (Asociación Hecho en Puerto Rico), which manages the Puerto Rico MBDA Business Center and hosts MEDWeek each year.