Heineken Int'l Regatta benefits hotels, businesses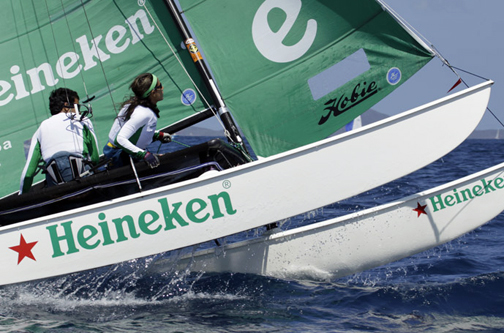 The three-day Puerto Rico Heineken International Regatta, which took place over Memorial Day weekend in Palmas del Mar in Humacao, represented an economic injection of more than $1 million into Eastern area hotels and businesses, event organizers said.
Celebrating the competition entailed a $200,000 investment on behalf of PRHIR, which generated 264 hotel room nights at the Four Points by Sheraton in Palmas del Mar, while another 30 villas were rented for the weekend at the posh residential and tourist complex. The event also created 150 jobs.
"Local businesses both in and outside Palmas del Mar were the most benefited from the Puerto Rico Heineken International Regatta. Thousands of people gathered in Humacao and of these, the vast majority stayed in the area and consumed and used their services," said Jolliam Berríos, senior brand manager for Mendez & Co., which represents Heineken in Puerto Rico.
"Hotels and restaurants established special rates for the weekend that were to the consumer's benefit, " the executive said.
About 55 boats were registered in the event, which exceeded organizer expectations, the Méndez representative added. The event was one of the scrimmages for the next Central American Games which will be held in Veracruz, Mexico in 2014. It also helped to promote nautical tourism on the island.