Innovative 'Men Who Lead' development program unveiled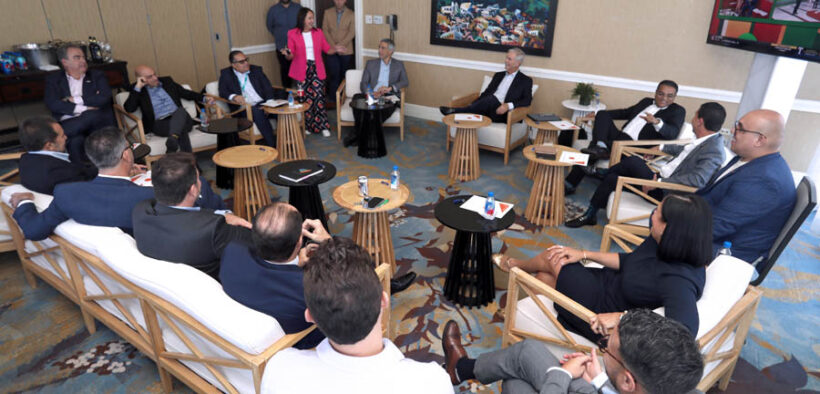 Amid a consistent gender gap in leadership roles in midsize and large companies in Puerto Rico, the founder and CEO of Women Who Lead, Frances Ríos, has introduced the Men Who Lead program. The innovative virtual development initiative and ally network aims to support women in entrepreneurship.
Ríos explained that throughout Women Who Lead's 16-year history, male entrepreneurs have continually backed women's causes. Therefore, she decided to formalize and consolidate these efforts by creating the ally network and a program designed to train them so they can contribute to the business development of the additional 50% of the population.
"The numbers speak for themselves," Ríos said. "Of the 200 largest local companies in Puerto Rico, fewer than 16% are owned or led by women. These statistics show that Puerto Rico still lags behind in many areas when it comes to women's inclusion."
Men Who Lead was launched at an event attended by 20 male company presidents. It was led by co-presidents José Ordeix, president of Motorambar, and Félix Negrón, CEO of NY Operation Consulting. Representatives from ManpowerGroup, which sponsors the program, were also in attendance, including Alberto Alesi, general manager for Mexico, the Caribbean, and Central America; and Melissa Rivera-Roena, general manager of ManpowerGroup for Puerto Rico and the Dominican Republic.
Ríos highlighted that while popular culture, through films like "What Women Want" (2000), has explored understanding women's perspectives, there is a lack of programs designed to educate men on promoting women's inclusion in companies. This is essential, especially considering challenges in attracting and retaining top talent, she said.
"Finally, there is an exclusive program for male leaders who want to make a difference in their companies and communities when it comes to women," Ríos said. "The business world has changed radically, especially after the #metoo [movement], and no one has sat down to work on these issues with men. That's why the group and the course will serve as a critical tool for men to grow their companies and boost the economy with the power of women."
She mentioned that the Men Who Lead community exists on the social network LinkedIn to facilitate conversations among men who believe in this cause.
A virtual course in Spanish is available on MenWhoLead.com. It covers 13 modules, support materials and two live sessions that delve into topics such as "Your Role as a Leader," "What Inclusion Is and How It Affects Your Company's Results," "What Women Want" and "Examples of Actions by Global CEOs to Promote Equity."
"I would have liked to have had a support group and the Men Who Lead course when I started my career as a leader in international company plants. We're always catching up with courses related to our companies and industries, but never to learn how to become allies of women in the workplace," said Negrón, the group's co-president and former leader for Puerto Rico at Medtronic and is an operations adviser for manufacturing plants.
For his part, Ordeix, said: "In the company I lead, we are committed to setting an example of how a traditionally male-dominated industry has seen a positive change in the hiring of women professionals at all hierarchical levels. There is still work to be done, but initiatives like this are essential for effective communication and turning our advocacy into action."
Rivera-Roena said that "advancing women's development is crucial for our company because, at ManpowerGroup, we are guided by the values of inclusion and diversity. Our support for Women Who Lead and Men Who Lead stems from the successful experience we had with W Certified Company, where we ranked in the top 5 last year. This program has allowed us to work even harder to achieve our goals."
Alesi, emphasizing his support, pointed out that he joined Men Who Lead "because I believe that senior executives in companies can drive substantial progress for women in our companies and industries. I encourage everyone to participate and make a difference."