JetBlue announces Puerto Rico expansion with 2 new routes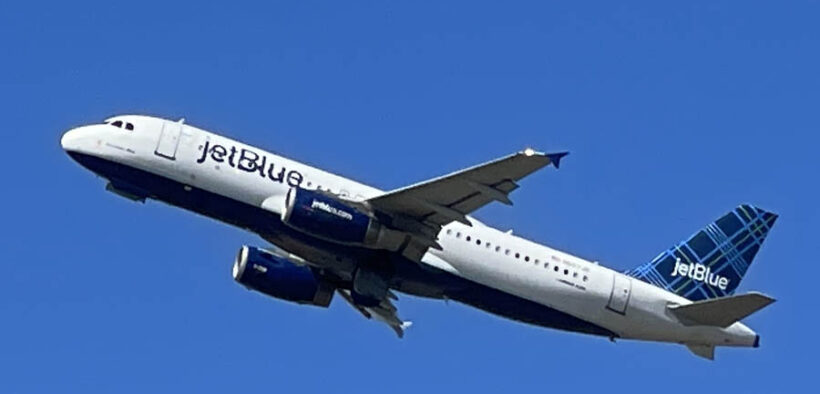 Gov. Pedro Pierluisi, Puerto Rico Tourism Co. Executive Director Carlos Mercado Santiago and JetBlue airline announced that starting July 5, two new daily routes will be offered to travel to the island.
With the new service connecting Raleigh, North Carolina to San Juan and Tampa, Fla. to Aguadilla, the airline continues its expansion in Puerto Rico.
Launching this summer, and available for sale today, JetBlue will now offer year-round service from Luis Muñoz Marín International Airport (SJU) in San Juan to Raleigh-Durham International Airport (RDU) in North Carolina, as well as from Rafael Hernández International Airport (BQN) in Aguadilla, to Tampa International Airport (TPA) in Florida.
"We are very happy and pleased with these new direct flights from JetBlue between Puerto Rico and the United States," Pierluisi said. "The two new flight routes will promote the economic growth of our tourism sector, so in Puerto Rico we will continue to be part of JetBlue's continued success."
For his part, Mercado noted that the agency "continues working hard to strengthen Puerto Rico's leadership as an air access hub in the Caribbean region and increase its value as a tourist and business destination."
"The inclusion of these new routes to JetBlue's already extensive network of connections in Puerto Rico will add 97,500 seats to the existing inventory and represent an impact of over $55 million on the local economy," the Tourism Co. chief said.
Robin Hayes, CEO of JetBlue, said, "As the airline with the greatest presence in Puerto Rico, we are very excited to continue expanding our operations on the island."
"This growth will increase options for customers traveling to and from the island, while reaffirming our commitment and support both to the island's tourism industry and to strengthening connections between friends and families," Hayes said.
JetBlue will fly both routes seven days a week using A320 aircraft. The flight from Raleigh will land in San Juan at 12:35 p.m. and return to North Carolina at 1:45 p.m. In the case of the route between Tampa and Aguadilla, the arrival in Puerto Rico is scheduled for 2:57 p.m., with a return departure at 3:50 p.m.
JetBlue officials said the two new routes from Puerto Rico will bring more low-fare, high-quality flights to "La Isla del Encanto."
"This growth will increase competition and choice for customers traveling to and from Puerto Rico and for travellers in Raleigh and Tampa, while also building on our commitment to support tourism on the island and connect family and friends," Hayes said.
"We look forward to delivering even more of the much-loved JetBlue experience — with our unique combination of low fares and award-winning service — to our customers traveling between Puerto Rico and the U.S. mainland following the successful completion of our combination with Spirit," Hayes added.
The announcement coincides with JetBlue's 21st anniversary of service in San Juan. In Puerto Rico, JetBlue offers service in its focus city of San Juan, as well as in Aguadilla and Ponce, operating an average of 35 departures from Puerto Rico per day. With the introduction of Raleigh, JetBlue will now offer service between Puerto Rico and 12 cities in the U.S. and the Caribbean.
The company said the planned combination of JetBlue and Spirit will unlock long-term growth opportunities in Puerto Rico "that would not be otherwise possible." Following the planned merger, JetBlue said it will be able to deliver its low-fare, award-winning service on more routes and to expand travel options in and out of Puerto Rico with new nonstop service to destinations that are not viable today.