Parallel18 celebrates Gen. 5 Pre18 DemoDay at Contemporary Art Museum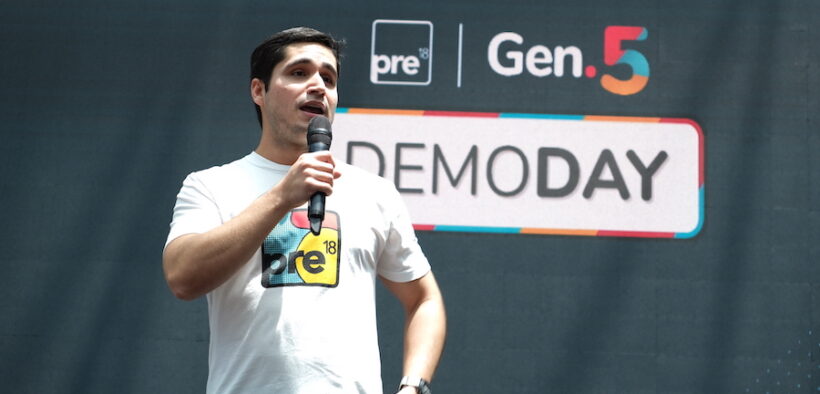 Parallel18, an economic development initiative that attracts high-impact startups to scale from Puerto Rico to global markets, recently celebrated Gen. 5 Pre18 DemoDay. At the event, 23 local companies presented their products, services and achievements during their participation in the pre-acceleration program at the Museum of Contemporary Art in San Juan.
The business accelerator is the main entrepreneurship program of the Puerto Rico Science, Technology and Research Trust and receives support from the island's Department of Economic Development and Commerce.
The fifth generation of Pre18, the Puerto Rican startups program launched following Hurricane María, worked diligently for three months on their solutions. During the program, they received more than 25 mentoring sessions on various topics such as legal, finance, branding, digital marketing and raising capital. They also made business connections and worked on "Givebacks," or initiatives with the local entrepreneurial community and universities.
The companies of this fifth cohort are located in the municipalities of Moca, Luquillo, Ponce, Humacao, Mayagüez, Juana Díaz, Bayamón, Guayama, Morovis, Ponce, Coamo, and San Juan.
Startups that form part of Gen. 5 — 47% of which were founded by women — developed solutions in technologies for various industries such as agriculture, insurance, finance, education, health care, legal services and e-commerce.
The startups that participated in DemoDay, before an audience full of corporate partners, mentors and investors were Urbital, Mikokos, Quibble, Tuto Edu, Quote Correct, Inmigración Virtual, Berrify, Caribe Drones, UpShip, Jaltea, Meliora Centrum, Health 4 Pets, Zheimer Puzzles, Construye tu Libro, School Management System, dBlocks, Oteogo, OneGig, ShopperFix, Prep App, PonFlow, Guarike, and Pop Insured.
"The results we had with this generation at the end of the program have exceeded our expectations," said Parallel18 Executive Director Héctor Jirau. "We set ourselves the goal that 100% of the startups would be in the market once they finished the program. We have not only managed to bring these companies to the market, but many of them are experiencing sales, and some have even tripled their growth. We increased the grant, betting on Puerto Rico's innovation ecosystem, and knowing that our entrepreneurs are as innovative as any other ecosystem in the world."
Meanwhile, the Science Trust's CEO, Lucy Crespo, said: "We are more than proud to see local businesses committed to contributing to the local economy and with a vision of growing and looking into other markets with expansion plans. With the achievements of these 23 startups, it is demonstrated that the program paid off after hard weeks of learning."
She added that the companies are ready for more and the entrepreneurial pillar of the trust will always be "here to support them during their journey."
Several awards were granted during the event. Telecommunications provider AeroNet conferred a one-year internet connectivity scholarship, the AeroNet High-Speed Award. The award was granted to Meliora Centrum, which offers the first virtual reality software in Puerto Rico and the Caribbean designed for mental and nutritional health professionals. AeroNet has collaborated and been a corporate partner of the organization since its outset.
"We are proud to continue supporting Parallel18, driving innovation and entrepreneurship in our community," said Aeronet President and Founder Gino Villarini. "This year, we are pleased to award the connectivity scholarship to Meliora Centrum, a local company that combines technology and mental health, a very important topic these days. We firmly believe that internet access is essential in all aspects of modern life, and we are committed to continue supporting projects that make a positive difference in our society."
Meanwhile, Ponflow received the GiveBack award. At the conclusion of the startup presentations, two winners were announced for the People's Love Award, following a vote tally that resulted in a tie. Attendees at the event, along with virtual participants, cast their votes for the winning companies. This year, the chosen startups each received $500 and 12 entrepreneurial coaching sessions, donated by Popular Inc. in partnership with 100 Ventures Business Accelerator. The public voted for Berrify and Pop Insured as the winners.
Pop Insured was co-founded by Gabriel Casellas and César Campillo. The company is a platform for insurance agents and brokers and offers a digital solution that allows them to sell insurance products online across various channels, enabling them to accelerate their digital transformation with minimal effort and costs, resulting in more efficient sales and higher growth potential.
Meanwhile, Berrify was co-founded by Brian Díaz. The company is an international on-demand digital marketplace for service professionals and a business ecosystem focused on connecting clients and service providers in a secure and reliable environment.
All participating Pre18 companies received three months' worth of business education training, mentoring and a $25,000 grant that helped them launch.
To date, 138 Puerto Rican businesses have successfully passed through Pre18, and 50 of them have participated in the international acceleration program, P18.
For more information about Parallel18's programs, email info@parallel18.com. The contact information for participating companies can be found here.