CDI Laboratories Inc. opens $17M biotech lab in Mayagüez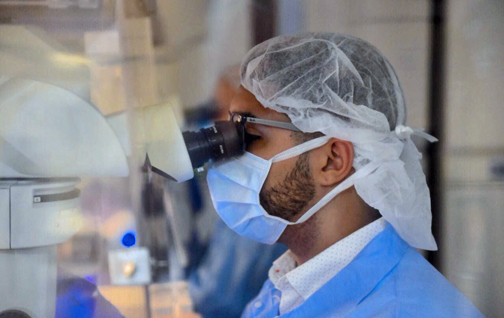 CDI Laboratories Inc., Puerto Rico's first facility dedicated to the research, development and commercialization of biotechnology products, has opened a $17 million facility in Mayagüez.
CDI Laboratories Inc. also seeks to bring — through various sources of financing — an investment of $5 million and is committed to creating 136 new jobs over the next five years, company executives said.
"Our island has highly trained and competent professionals who will be available to implement their experience," said Gov. Ricardo Rosselló, who was on hand for the inauguration.
CDI Laboratories Inc., established in 2008 in collaboration with Johns Hopkins University, uses proprietary technologies and methodologies to discover and generate antibodies.
"We currently have a staff of 21 professionals from various fields and with this expansion we plan to increase it to 158 because, fortunately, we need more supervisors, engineers, scientists, technicians and administrative staff," said CDI Founder Ignacio Pino.
"There's very fertile ground here to achieve this growth and we must seize it," he said, thanking the Puerto Rico Industrial Development Co., the Puerto Rico Science, Technology and Research Trust and the National Institutes of Health for the support.
"The incentives provided by PRIDCO have enabled us to continue to grow in difficult times and are a key to achieving the projected growth," said Pino.
CDI Laboratories Inc.'s mission is to create faster and more accurate research and development tools, which have an impact on improving diagnostic technologies and therapeutic treatments to make them more personalized and more effective in improving the health of patients with various conditions, such as cancer and autoimmune diseases.
CDI has the opportunity to become a global leader in the markets seeking protein biomarkers, and in generating high precision tools for the detection and discovery of these biomarkers.
"The company's patented and proprietary technologies, and our collective desire for continuous development and exploring the boundaries of our abilities, have aligned us with the needs of the life sciences market, which seeks more precision, speed and personalization of medicine," Pino said. "CDI brings new tools that respond to these needs."