laShoppinista.com, an online retail consulting concept for women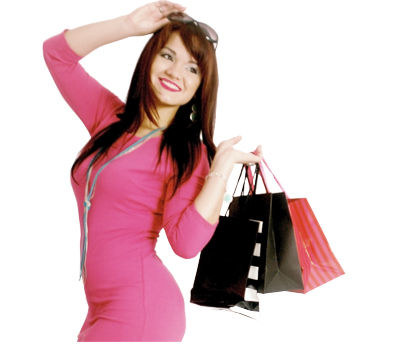 It's no secret that Puerto Rico consumers love to shop. With that in mind, and to help the female population make wise purchases, young Puerto Rican businesswoman Stephanie Li has launched www.laShoppinista.com, a website that provides shopping consulting services.
laShoppinista.com is a website through which consumers can find all the information they need to shop wisely. The multimedia platform includes a blog with articles and shopping tips, informational videos, comments of followers and a classified section for women that includes products, services and promotions from a variety of stores.
"Women today do not buy on impulse, but seeks to satisfy their needs for products and services in an informed manner," said Li, who is also the website's image. "This multimedia platform lets them find out about new trends, healthy consumer practices and take advantage of countless tips to maximize their budget."
"I want women to feel identified [with the site], that they see in the 'Shoppinista' a friend who shares her good advice and that goes through the buying process with her," she said.
This concept looks to benefit consumer as well as businesses that want to market products and services aimed at women in a cost effective manner, she said.