Liberty among P.R's best employers for 2nd year in a row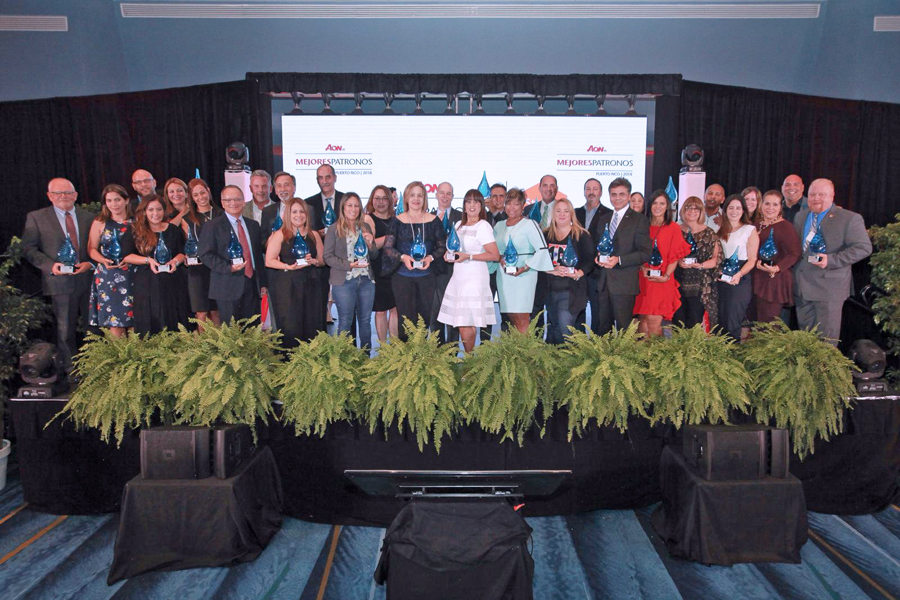 For the second year in a row, Liberty Puerto Rico received the distinction of being one of Puerto Rico's "Best Employers," according to Aon's annual study.
The awards recognize companies that strive to achieve a high level of engagement and good human resources practices, as well as foster employee excellence.
"A few years ago, we set a goal for Liberty to become a 'Best Employer' because we are firm believers that happy employees equal happy customers. Receiving this recognition for the second year in a row validates that we are on the right track. I couldn't be prouder of our human resources and management teams for taking on this challenge and working hard to accomplish it," stated Naji Khoury, president of Liberty Puerto Rico.
"Having Aon's Best Employer distinction increases a company's profitability because it raises its profile as a company that values its employees and promotes their engagement," said Ivelisse Torres, "Patronos" Project Manager at Aon. "We congratulate Liberty on being one of Puerto Rico's 'Best Employers' for 2018."
Liberty first participated in 2017, landing a spot among the island's "Best Employers" in the largest companies category. The company has focused its efforts to enhance its employees' experience, so their careers become memorable and unique.
Liberty stated it has achieved this by implementing programs that provide professional development and encourage them to find innovative solutions to everyday challenges in their jobs.
"In addition to providing the best experience possible to our employees, we also strive to develop a corporate culture that fosters recognition, development and innovation. This culture, referred to internally as the Liberty Way, was in part what helped the company recover from the devastating effects of Hurricanes Irma and Maria last year," said Jazmín Castro, senior human resources manager at Liberty Puerto Rico.
First published in 1999, Aon's Best Employer survey honors small, medium and large companies throughout Puerto Rico that incorporate good human resources practices and encourage employee engagement through innovative programs.
The survey also rewards companies for their efforts in establishing the best work environment possible and provides companies with tools they can use to become a "Best Employer."