Liberty rebrands Choice's operations to blanket island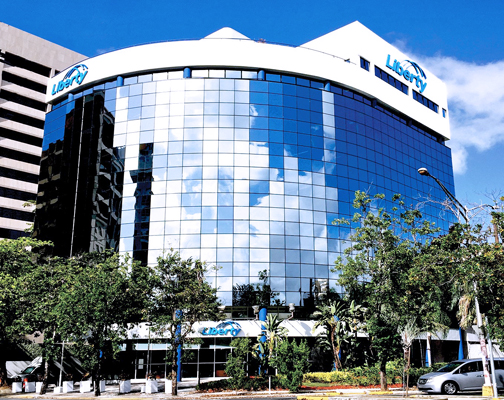 Nine months after Liberty Puerto Rico picked up the assets of Choice Cable TV, the telecommunications company announced that effective today, both companies will operate as Liberty islandwide.
As a result of this integration, Liberty Puerto Rico now serves approximately 777,000 subscriptions in 75 municipalities of the island and has about 1,000 employees. The union of the Liberty and Choice brands unifies the telecom product and services lineup the company offers throughout the island.
"This union will drive efficiencies and enhance our ability to invest in our next-generation infrastructure, allow us to expand and train our personnel and thus, provide our residential and business customers with better products, services and offers, said Naji Khoury, president of Liberty Puerto Rico, on Monday.
One of the biggest advantages customers now have is that they can make transactions at any of Liberty's service centers and kiosks throughout the island. Under the consolidated brand, customers across Puerto Rico will have all of Liberty's product offerings at their disposal. This includes over 120 high-definition channels, a larger amount of digital channels and a unified channel alignment so customers can access their favorite programming anywhere on the island, plus Internet speeds of up to 200Mbps.
Customers can also use Liberty Everywhere, which allows them to watch programming from over 60 channels from any electronic device anywhere, anytime, the company said. Liberty Business' commercial products and services are also available for business customers throughout Puerto Rico, including advanced telecommunications services though optical fiber.
With the brand integration complete, former Choice customers now receive their bills with the Liberty logo and new account numbers. They can also see their balances, pay their bills and receive notifications via text message through the MiLiberty platform.
Starting today, Choice's service centers and kiosks will operate under the Liberty brand. In total, Liberty will have 10 service centers and 11 kiosks across the island. The service centers are located in Hatillo, Levittown, Aguadilla, Centro Gran Caribe Mall in Vega Alta, Hato Rey, Luquillo, Hormigueros, Plaza Centro in Caguas, Guayama and Ponce Mall.
The kiosks are located in Plaza Las Américas (2 kiosks), Plaza Carolina, Outlet 66 in Canóvanas, Palma Real in Humacao, Plaza Centro in Caguas, Plaza del Sol and Río Hondo in Bayamón, San Patricio Plaza in Guaynabo, Plaza del Caribe Mall in Ponce and Premium Outlets in Barceloneta.
In the next few months, Liberty will open five new kiosks in other malls, the company confirmed.