Local toy store chain Circo Toys opening 10 seasonal stores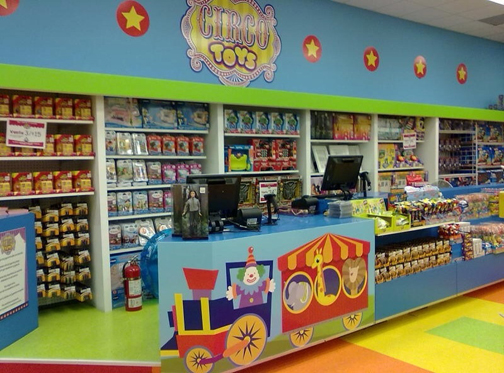 Puerto Rican toy store chain Circo Toys will expand its local presence this holiday season by opening 10 seasonal stores this month that will generate about 130 jobs.
Furthermore the retailer will keep its stores in Plaza del Sol, San Patricio Plaza and Mayagüez Mall open beyond Christmas, company officials said.
Circo Toys was established in Christmas 2009 to fill a market void left by bankrupt KB Toys. Its original plan to open temporary stores that would only during the Christmas season, has since changed due to its success, said Circo Toys General Manager Bernardo Domínguez.
"Every Christmas we grow bigger than the last thanks to the support we have received from our customers," Domínguez said. "Their commitment motivates us to continue extending our locations."
Effective this month, Circo Toys stores will open in: Plaza del Norte in Hatillo; Centro Gran Caribe in Vega Alta; Plaza Río Hondo in Bayamón; Santa Rosa Mall in Bayamón; Centro del Sur in Ponce; Yauco Plaza in Yauco; Señorial Plaza in Cupey; Plaza Las Américas in Hato Rey; Plaza del Caribe in Ponce; and Plaza Los Colobos in Carolina.
Circo Toys relies on the innovation of its products and its competitive prices to grow in the highly competitive toy market.
"No other toy store in Puerto Rico offers science toys, arts and crafts items, the most impressive collection of remote-controlled products, and classic stuffed animals that captivate any audience," company officials said, noting it has an inventory of more than 800 products including the Mario Kart racetrack, Lalaloopsy hair dolls and the Android Tablet.
"Parents are always battling with the economy, so the most important thing when buying toys will be the price, especially during Christmas," Domínguez said.