Maestro Cares Foundation donates $150K to Boys & Girls Clubs of Puerto Rico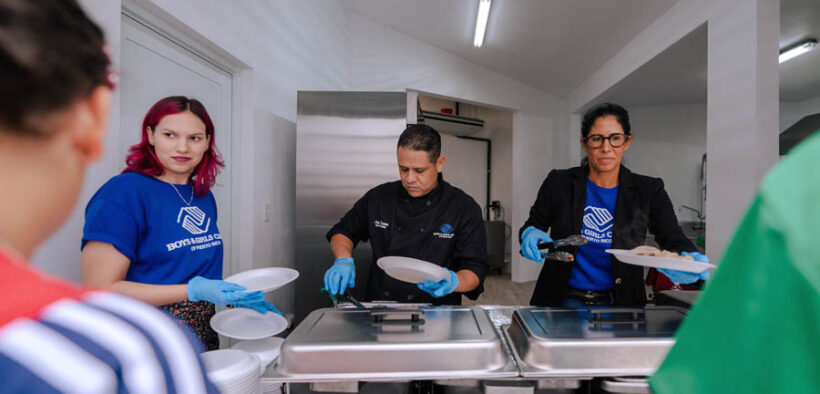 Boys & Girls Clubs of Puerto Rico received a $150,000 donation from the Maestro Cares Foundation, the nonprofit founded by the Puerto Rican singer Marc Anthony, that allowed the construction of the first resilient kitchen at its service center in Bayamón.
More than 150 children and young people who attend the club daily will benefit from nutritious food, and in case of extreme emergency, it has the capacity to deliver up to 500 plates of food daily, nonprofit officials said.
In times of emergency, the kitchen will also serve as support to the communities that surround it.
"We're grateful for the donation from Maestro Cares Foundation, an entity aligned with our vision in the eradication of child poverty," said Boys & Girls Clubs of Puerto Rico's president, Olga Ramos Carrasquillo.
"With the resilient kitchen, our participants will continue to have nutritious food, so they can continue learning while playing. In the face of any other natural disaster or community emergency, this kitchen will allow us to be efficient, ready and react in time as a resilient center," she said.
"Aware that 90% of our participants — children and young people from 6 to 18 years old – live in households with incomes below the poverty level, our food program guarantees their well-being by offering them a hot and healthy meal every day. For many of them, this meal will be the last meal the children will eat before going to bed," she said.
"The program has been a solution to all these challenges, helping our vulnerable communities meet their nutritional needs since 2020, so we were able to distribute grab-and-go meals to our participants and families, helping with the financial burden created by the accumulated emergencies during the COVID-19 pandemic," Carrasquillo added.
Meanwhile, Henry Cardenas, co-founder of Maestro Cares Foundation, said: "On behalf of Marc Anthony, of our Maestro Cares Foundation, and on my behalf, we express our pride in being part of this project and of being able to have a positive impact on the lives of youth in Puerto Rico."
About 81% of the families of Boys & Girls Clubs of Puerto Rico's participants have an annual income of less than $15,000. Living in poverty means that children and youth grow up in families that do not have enough income to cover their basic needs for quality education, food, health services, transportation and others.
As a result, they do not develop the necessary skills to meet their personal and professional goals, which would allow them to lift themselves out of poverty, Boys & Girls Clubs of Puerto Rico officials said.