McNeil recalls 2.5M Tylenol product packages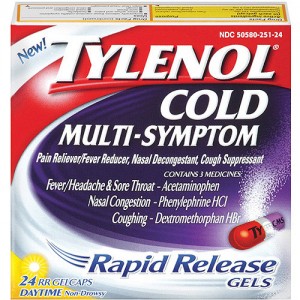 For the fifth time this year, McNeil Consumer Healthcare has announced a recall of its consumer products, this time collecting 2.5 million packages of a Tylenol product that may have been produced at its Johnson & Johnson plant in Las Piedras, the Wall Street Journal reported.
The product, Tylenol Cold Multi-Symptom Nighttime Rapid Release Gelcaps, reportedly contained higher-than-expected levels of chlorpheniramine ammonio acetate. CPAA is formed by the combination of two product ingredients, but has not been associated with any health problems.
This is the latest Tylenol-based product McNeil has recalled in the last 12 months, which joined Benadryl and Sudafed products that were also collected.
J&J has lost millions in sales resulting from the recalls and is still working to repair all of the manufacturing problems uncovered by the U.S. Food and Drug Administration upon inspecting two plants in Pennsylvania and the one in Las Piedras.