New execs, boards named across private sector and nonprofits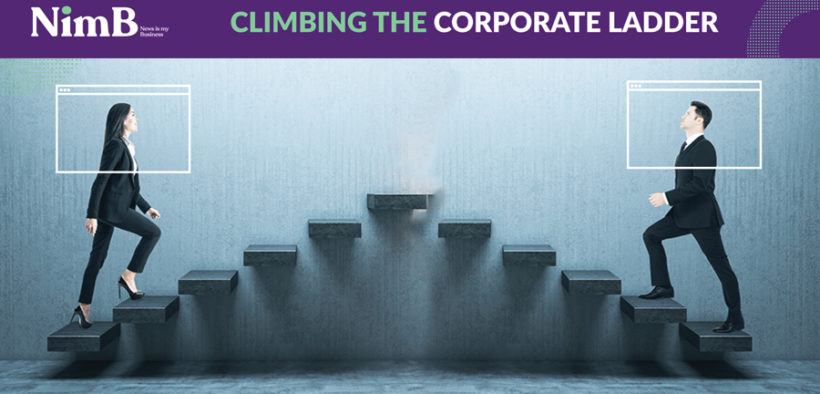 This edition of Climbing the Corporate Ladder features new leadership across the private sector, including trade organizations and nonprofits.
CofC names new president, board
The Puerto Rico Chamber of Commerce (CofC) recently elected a new president and board of directors for the 2023-2024 term.
During the trade group's annual assembly, current President Cameron McKenzie passed the baton to Ramón Pérez-Blanco, who will take over the responsibility of heading the organization.
Pérez-Blanco is an entrepreneur and president of Fulcro Insurance.
The new board comprises: Luis E. Pizarro-Otero, president-elect, and directors Luz B. Otero, Roberto Alsina, Carlos E. De Ángel-Ramírez, Rodrigo Zavala-González, Mickey Espada-Medina and Rosita Alicea.
Meanwhile, the affiliated association are: Made in Puerto Rico, the Puerto Rico CPA Society, Puerto Rico Restaurants Association (ASORE, in Spanish), the College of Engineers and Surveyors of Puerto Rico (CIAPR, in Spanish), Associated General Contractors of America Puerto Rico Chapter (AGC-PR) and Empresarios por Puerto Rico.
Puerto Rico Terminals names new GM
Puerto Rico Terminals LLC, a marine terminal operator that manages the loading and unloading of container and auto vessels in San Juan, announced that Clarivette Díaz will begin serving as general manager of Puerto Rico Terminals effective July 3rd. In this capacity, she will also fill the role of general manager of Puerto Nuevo Terminals LLC.
Díaz joins the organization with a strong record of success, having spent more than 15 years at Tropical Shipping in Puerto Rico where she worked in increasing roles of responsibility until becoming the island manager.
Before joining Tropical Shipping, she worked for nine years as a financial controller for a construction developer. She currently serves as president for the Puerto Rico Shipping Association and has led the association in many philanthropic and charity projects, giving back to the people and communities of Puerto Rico.
Diaz holds a bachelor's degree in business administration and finance.
Puerto Rico Primary Health Association names new executive director
The Puerto Rico Primary Health Association (ASPPR) has named a new executive director, Darielys Cordero-Rosario, who is an epidemiologist and health systems analyst that succeeded Alicia Suárez-Fajardo after retiring, said Gladys Rivera-Estela, the association chairwoman.
Cordero-Rosario has worked with the ASPPR since 2016. She earned a master's degree in epidemiology from the University of Puerto Rico School of Public Health and a doctorate in public health, specializing in Analysis of Health Systems and Management, from the UPR's Medical Sciences Campus.
She has a fellowship in the Field Epidemiology Training Program, as well as a Certification in Public Health Leadership from the National Leadership Academy for the Public's Health. In 2020, she was recognized with the "Emerging Leader Award" from the George Washington University Geiger Gibson Community Health Center Program and the National Association of Community Health Centers.
American Red Cross Tiffany Circle names new chair
The American Red Cross Puerto Rico Chapter has announced the designation of Anna Di Marco, as the new chairwoman for the nonprofit's Tiffany Circle in Puerto Rico for the next three years. 
The Tiffany Circle is a community of women leaders committed to supporting the American Red Cross mission through financial donations and outreach efforts to create awareness of the services the organization provides on the island.
Di Marco, a hematologist oncologist, is focused in expanding the membership in different municipalities in Puerto Rico and increase the funds raised for the local chapter, the nonprofit stated.
"I'm very grateful to Anna Di Marco for accepting the task of leading our Tiffany Circle and help strengthen our society, as well as supporting financially our organization," said Lee Vanessa Feliciano, regional executive of the American Red Cross Puerto Rico Chapter.
Tiffany Circle members receive a bracelet when they join and make a commitment to donate $10,000 to the organization in Puerto Rico.
They also participate in hands-on local mission experiences including the Home Fire Preparedness Campaign and other volunteer activities. They also receive an invitation to a Women's Leadership Summit in Washington, D.C. held at the national headquarters for the American Red Cross.
This national event, which will take place in October this year, offers members the opportunity to enhance their philanthropic leadership through educational and inspirational sessions led by prominent speakers. Members meet fellow philanthropists from around the world and share Red Cross stories and best practices.
A Ponce native, Di Marco is the only hematologist-oncologist with credentials and experience specializing in cancer treatments. She founded the Women's Cancer Center in Ponce in 2013. She also has an extensive commitment to philanthropy and a passion for service, as she has collaborated with various nonprofit organizations and community causes.